Anzac Profile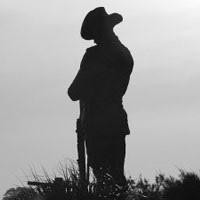 Anzac Walk Home
Allan,
Arthur Melville
Private. 57th Battalion. Australian Imperial Force. SN 25852. Returned 12.11.1917. Invalided
Wesley Manse, 91 James Street, Guildford, WA
| | |
| --- | --- |
| Date Enlisted | 15/02/1915 |
| Service Number | SN 25852 |
| Age of Enlistment | 20 years 2 months |
| Place of Enlistment | Perth, WA |
| Place of Birth | Kadina, SA |
| Previous Military Experience | 37th Battery, 3rd Field Artillery Brigade |
| | |
| --- | --- |
| Occupation | Clerk Cadet, WA Government, Railways |
| Marital Status | Single |
| Religion | Methodist |
| School Attended | NK |
| Address History | Wesley Manse, James Street, Guildford, WA (Father Rev. Thomas Allan, at time of embarkation) |
| Cause of Death or Invalided | |
Military History

Allan enlisted as Private with 10th Reinforcement, 28th Battery 1.2.1916. He transferred to the Australian Army Supply Corps 2.2.1916. He then transferred to 2nd Reinforcement, 51st Battalion and then to the Artillery as a Gunner with the 37th Battery, 3rd Field Artillery Brigade 1.4.1916. He was relocated with his Battery to Maribyrnong, Victoria for Artillery Training 10.7.1916.
Embarked Melbourne per HMAT 'Orsova' for UK 1.8.1916.
Roll Rank Driver, Field Artillery Brigade.
Roll Unit 2nd Reinforcement, 8th Field Artillery Brigade.
Allan disembarked at Plymouth, UK with the 8th Reinforcement, 2nd Field Artillery Brigade 14.9.1916. He was admitted sick to Fovant Hospital 8.10.1916. He was transferred to 15th Training Battalion, Codford 23.10.1916. and discharged to duty 21.12.1916. Allan proceeded overseas to France to reinforce the 57th Bn. 5.4.1917. He was taken on strength with the 57th Battalion as Private on 8.4.1917. He was admitted to Hospital with a disability 11.5.1917. He was discharged to the 8th Artillery Brigade. He served in the trenches with the 57th Battalion on the Somme in France and Belgium, joining in the advance that forced the Germans back to the Hindenburg Line. Allan was again admitted to the Casualty Clearing Station with scabies 13.6.1917. Scabies was one of many health problems encountered by men in the trenches. He was hospitalised twice with otitis media (ear infection) 25.7.1917 and 30.7.1917. He marched in to England from France 22.8.1917 with chronic deafness and was listed for early return to Australia.
Embarked for Australia per HT 'Suevic' A 29 on 27.9.1917.
Returned/Disembarked Fremantle 12.11.1917.
Discharged 6.12.1917.
Final Rank Private, 57th Battalion, Australian Imperial Force.
Medical Condition Invalided with chronic deafness.
Awards and Medals British War Medal, Victory Medal.
Notes Allan had 2 brothers who enlisted, Lieut. Morton Mcleod Allan (SN 1967) was KIA. Gordon Thomas Allan did not serve due to cessation of hostilities. Allan was involved in a paternity action on his return from service
Information Source
Australian War Memorial Embarkation Roll- Arthur Melville Allan
Guildford War Memorial
NAA: B2455, Allan A M
Wise, H. and Co. Western Australian Post Office Directories. SLWA

Wesley Manse, 91 James Street, Guildford, WA.