Anzac Profile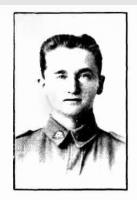 Anzac Walk Home

Educational Interest
Sergeant,
Edward George
Cpl. 16th Bn. SN 6825. KIA 5.4.1918 Hebuterne near Albert, France
'Brooklands', 3 Hubert Street, Guildford, WA
| | |
| --- | --- |
| Date Enlisted | 03/07/1916 |
| Service Number | SN 6825 |
| Age of Enlistment | 32 years 11 months |
| Place of Enlistment | Perth, WA |
| Place of Birth | Cheam, Surrey, England |
| Previous Military Experience | 3 years, GA 1st Sussex, UK |
| | |
| --- | --- |
| Occupation | Plumber |
| Marital Status | Widowed |
| Religion | Church of England |
| School Attended | NK |
| Address History | 'Brooklands', 3 Hubert Street, Guildford, WA |
| Cause of Death or Invalided | |
Military History

Embarked Fremantle per 'Argyllshire' A8 for UK 9.11.1916.
Roll Rank Private.
Roll Unit 4th Infantry Brigade, 16th Battalion, 22nd Reinf, AIF.
Sergeant disembarked at Devonport with the 16th Bn. 10.1.1917. He marched in to 4th Training Bn. at Codford 10.1.1917. After a period of intensive training, he proceeded overseas to France 10.4.1917. Sergeant marched out to 16th Bn and was taken on strength in the field 30.4.1917, just after the Battle of Bullecourt. His Bn. had suffered heavy losses in this conflict. The 16th Bn. spent much of 1917 advancing towards the Hindenburg Line (AWM 16th Bn). Sergeant was appointed L/Cpl 14.11.1917. He was detached to the Australian Bombing School 20.1.1918 and appointed Cpl. 13.2.1918. In March and April 1918 the 16th Bn. helped stop the advance of the German's Spring Offensive (AWM 16th Bn.) Sergeant was KIA at Hebuterne 5.4.1918 (reported West Australian Newspaper 4.5.1918). He was buried on the field. Later, his body was exhumed and re interred c1920 to the Euston Road, British Cemetery (6 ½ miles N of Albert) Colincamps, Somme France, Plot 3, Row N Grave 8. Today the Cemetery address is recorded as British Cemetery, Colincamps, Picardie, France.
Final Rank Cpl, 16th Bn. AIF
Medical Condition Deceased, KIA.
Awards and Medals British War Medal, Victory Medal.
Notes. NOK his son George Edward and Mother at same address in Hubert Street, Guildford, WA.
Photos Edward Sergeant. Photograph source Western Mail 5.7.1918 p7s
HMAT 'Argyllshire' 1914-15. Postcard by Geyer Studio NSW, Photograph source AWM P10581.002
Ruined Village of Hebuterne, France May 1918, note shell hole mid picture. Photographer unknown, photograph source AWM AO2537
Euston Road Cemetery, Colincamps, Somme, France. Photographer unknown, photograph source CWGC

Information Source
CWGC. Euston Road Cemetery Colincamps, Somme, France. Photgrapher unknown, photgraph source Commonwealth War Graves Commission, http://www.cwgc.org/find-a-cemetery/cemetery/58400/EUSTON%20ROAD%20CEMETERY,%20COLINCAMPS
Guildford War Memorial
NAA:B2455, Sergeant E G
Wesley Chapel Fallen
Wesley Chapel Honour Roll
West Australian Newspaper
Western Mail
Wise H. and Coy. Western Australian Post Office Directories. SLWA


'Brooklands', 3 Hubert Street, Guildford, WA.



Associated Images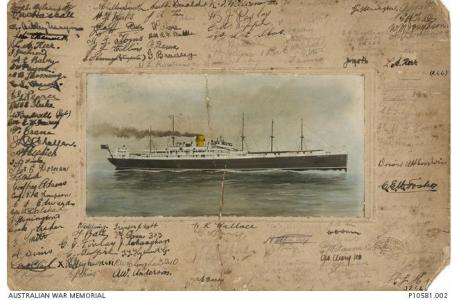 HMAT 'Argyllshire' 1914-15. Postcard by Geyer Studio NSW, Photograph source AWM P10581.002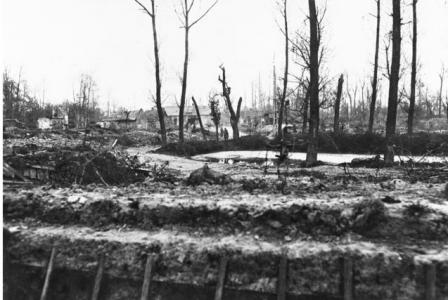 Ruined Village of Hebuterne, France May 1918, note shell hole mid picture. Photographer unknown, photograph source AWM AO2537
Euston Road Cemetery, Colincamps, Somme, France. Photographer unknown, photograph source CWGC