Anzac Profile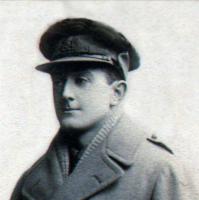 Educational Interest
Piercy,
Joseph Eric
SN/ Lieut. 16th Bn. AIF. Returned 21.4.1919. Awarded Military Cross
59 Swan Street, Guildford, WA. 71 James Street, Guildford, WA (pre WW1)
| | |
| --- | --- |
| Date Enlisted | 15/08/1914 |
| Service Number | SN 343/ Lieut |
| Age of Enlistment | 23 years 11 months |
| Place of Birth | Magill, SA |
| Previous Military Experience | 3 years 4 months with 11th AIR |
| | |
| --- | --- |
| Occupation | Pattern maker |
| Marital Status | Single |
| Religion | Baptist |
| School Attended | Guildford State School, |
| Address History | 59 Swan Street, 71 James Street, Guildford, WA.(Father - Frederick Piercy)At end of war father at Grandstand Road, Belmont, WA |
Military History

Piercy was one of the first to enlist at the outbreak of WW1 with the enrolments commencing on 11.8.1914 and selection 3 days later.
Embarked Fremantle per HMAT 'Ascanius' for Suez 2.11.1914.
Roll Rank L/Cpl.
Roll Unit 3rd Infantry Brigade. 11th Battalion, AIF, 'C' Company.
Piercy disembarked Suez with the 11th Bn. December 1914 and undertook training at Suez Camp. He developed pneumonia and was admitted to Hospital in Cairo 25.2.1915.The Bn. was transferred to Alexandria, joined Mediterranean Expeditionary Force and embarked for the Dardanelles. The 3rd Bde was the first ashore to form a covering force for the ANZAC landing.
Piercy was wounded (1st Time) on the day of the landing at Gallipoli 25.4.1915 with a GSW to his left leg. He was transferred to Hospital Ship 'Ascania' and then to Malta. He was admitted to Tigne Hospital 4.5.1915 with a fracture of the left fibula 25.4.1915, then transferred per HS 'Ascania' to England 30.8.1915. He was admitted to Fulham Hospital 11.9.1915. Piercy returned to Egypt with the MEF and rejoined his unit 14.1.1916. He was promoted to L/Cpl. at Serapeum 25.3.1916. The 11th Bn. joined the British Expeditionary Force at Alexandria, embarked for France per HMT 'Corsican' 29.3.1916 and disembarked at Marseilles 5.4.1916. Piercy was accidentally wounded (2nd Time) with contusion to his left hand caused by a bomb when instructing at the a 1st Australian Bomb School 25.5.1916. As a result of this injury, he missed his Bns. action at Fleurbaix. The 11th Bn fought at Pozieres and sustained high casualties.
Piercy was wounded (3rd time) with GSW to face and back at Pozieres. He was transferred to the 3rd Casualty Clearing Station 23.7.1916, then to the 3rd Stationary Hospital at Rouen. He was invalided back to England per 'Gloucester Castle' and admitted to the Beaufort War Hospital Bristol. Following hospital discharge he was appointed 2nd/ Lieut. then proceeded overseas to France to join his Unit 13.2.1917. He joined the 4th Australian Division Base Dept at Etaples 16.2.1917 and marched out to the 16th Bn.
Piercy was admitted to hospital sick 23.3.1917 and with Influenza 4.4.1917. The 11th Bn. fought at Polygon Wood and Zonnebeke, where Piercy received a letter of recognition from the Commander. Piercy was promoted to Lieut. 31.10.1917. He fought with the 11th Bn at Hebuterne, Hamel and Villers Bretonneux. In early May in France Piercy led an important wire cutting operation, for which he received a a Military Cross (MC). He was wounded (4th time) 8.8.1918 with a GSW to his thigh and right knee at Amiens and was invalided to England. He was discharged from Hospital in November and was awarded a Bar for his MC, for his bravery in the field at Amiens 26.10.1918. He marched out of Weymouth 3.3.1919 for return to Australia as Ships Subaltern.
Embarked Portland per HT 'Nevassa' for Australia 5.3.1919.
Returned/Disembarked 21.4.1919.
Discharged/ Appt Terminated 5.5.1919.
Final Rank Lieut. 16th Infantry Bn. AIF.
Medical Condition NK (wounded 4 times)
Awards and Medals 1914-15 Star, British War Medal, Victory Medal.
Military Cross and Bar
'For conspicuous gallantry and devotion to duty in charge of the forward party in a raid. He successfully performed the all important task of destroying the enemies wire with Bangalore torpedoes and then led his party forward and established 2 blocks in an enemy communication trench, personally killing several enemy that offered resistance. When the order came to retire, he satisfied himself that no wounded remained behind of the remainder of the raiding party. His fine courage and leadership did much to ensure the success of the raid.'
(London Gazette 24.9.1918)

Commander in Chief 's Congratulatory Card 'for gallant and courageous behaviour at Zonnebeke 26.9.1917 where ..'he was twice blown off his feet by shell and buried by a shell explosion but insisted on leading his platoon to the attack.'
Notes He had a brother in Active service - Leslie (SN20489). Brother Ernest Roy died after long llness in February 1910. The family lived at D'Argent Cottage 71 James Street, Guildford and later moved to Belmont
His father was Frederick Piercy, potter and partner in Turtons Brick and Pottery works and later established a brickworks at Belmont Park became Brisbane and Wunderlich.
Photos E.J. Piercy. SGHS PH2010-02. Eric James Piercy. Photograph donor Piercy family, photgraph source SGHS Pictorial Collection
HMAT 'Ascanius' 1914. Photographer E.L. Mitchell, photograph source AWM H16157
Landing at Gallipoli on the morning of 25.4.1915. Photographer A. Joyner, photograph source AWM P00035.001
Stretcher bearers at Gallipoli. Photographer unknown, photograph sourced from the AWM A05784
Graves at Pozieres 1917. Photographer unknown, photograph source AWM E00998
Zonnebeke, First Battle of Passchendaele. Photographer unknown, photographer sourced AWM E01200

Information Source
AWM H16157. HMAT 'Ascanius' 1914. Photographer E.L. Mitchell, photograph sourced from the Pictorial Collection of the Australian War Memorial
AWM P00035.001. Landing at Gallipoli on the morning of 25.4.1915. Photographer A. Joyner, photograph sourced from the Pictorial Collection of the Australian War Memorial
AWM A05784. Stretcher bearers at Gallipoli. Photographer unknown, photograph sourced from thed from the Pictorial Collection of the Australian War Memorial
AWM E00998. Graves at Pozieres 1917. Photographer unknown, photograph sourced from the Pictorial Collection of the Australian War Memorial
AWM E01200. Zonnebeke, First Battle of Passchendaele. Photographer unknown, photographer sourced from the Pictorial Collection of the Australian War Memorial
AWM E01952. Road to Amiens 1918. Photographer unknown, photograph sourced from the Pictorial Collection of the Australian War Memorial
AWM Honours and Awards- Joseph Eric Piercy
Guildford Primary School Honour Rol
Guildford War Memorial
NAA: B2455, Piercy Joseph Eric
SGHS PH2010-02. E.J. Piercy. Photograph donor Piercy family, photgraph source Swan Guildford Historical Society Pictorial Collection Swan Guildford Historical Society
St Matthew's Honour Roll
Wise H. and Coy. Western Australian Post Office Directories. SLWA


59 Swan Street, Guildford, WA (Pre WW1)
71 James Street, Guildford, WA (not extant)
Grandstand Parade, Belmont Park, WA. (Post WW1)



Associated Images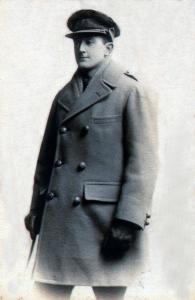 Lieut. Joesph Eric Piercy. Photo Source Piercy family, courtesy SGHS PH2010-02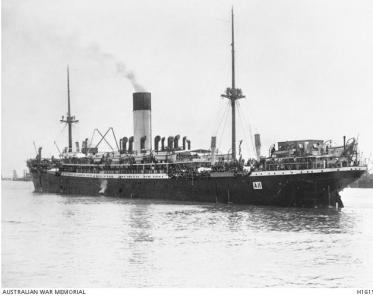 HMAT 'Ascanius' 1914. Photographer E.L. Mitchell, photograph source AWM H16157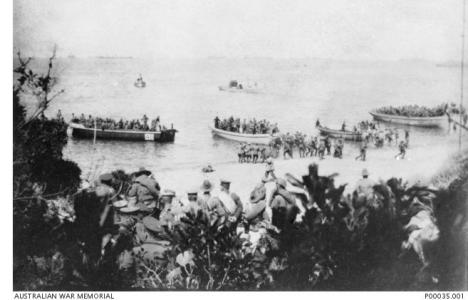 Landing at Gallipoli on the morning of 25.4.1915. Photographer A. Joyner, photograph source AWM P00035.001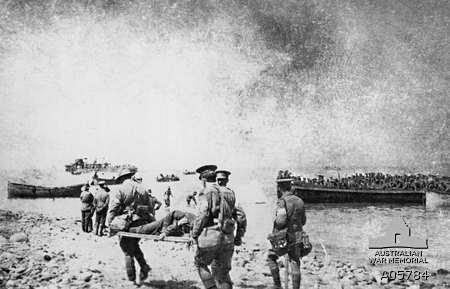 Stretcher bearers at Gallipoli. Photographer unknown, photograph sourced from the AWM A05784
Graves at Pozieres 1917. Photographer unknown, photograph source AWM E00998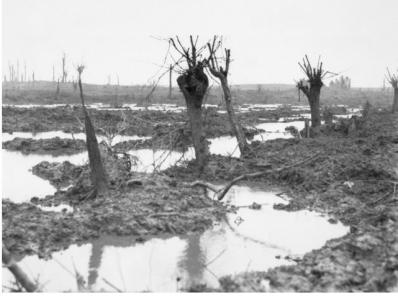 Zonnebeke, First Battle of Passchendaele. Photographer unknown, photographer sourced AWM E01200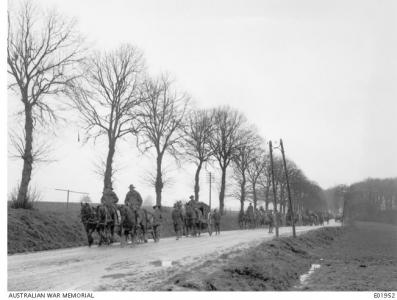 Road to Amiens 1918. Photographer unknown, photograph AWM E01952