Anzac Profile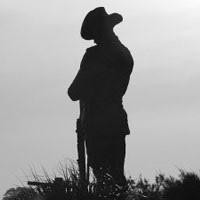 Anzac Walk Home
Ford,
Herbert Ingall
Sgt. 12th Battalion. Infantry Bde. SN.2864. Returned 10.4.1919
'Kia Ora', 1 Waylen Street, East Guildford, WA
| | |
| --- | --- |
| Date Enlisted | 22/07/1915 |
| Service Number | SN 2864 |
| Age of Enlistment | 19 years 8 months |
| Place of Enlistment | Perth, WA |
| Place of Birth | Redfern, NSW |
| Previous Military Experience | 2 years with 13 Field Company Engineers |
| | |
| --- | --- |
| Occupation | Apprenticeship 2 years Midland Railway Workshop as fitter |
| Marital Status | Single |
| Religion | Methodist |
| School Attended | Guildford Grammar School |
| Address History | 'Kia Ora', 1 Waylen Street, East Guildford, WA. Father - Walter Norman Ford |
Military History

Embarked Fremantle per HMAT 'Hororata' A20 for Egypt 1.10.1915.
Roll Unit 12th Bn 9th Reinf. AIF.
Roll Rank Private.
Ford disembarked at Suez with the 12th Bn. He trained in Cairo and was taken on strength with his Bn. at Tel-el-Kebir 19.1.1916. Ford entrained from Zietoun to Alexandria, joined the BEF and embarked for France 29.3.1916. He disembarked at Marseilles 5.4.1916. The 12th Bn. was involved in operations against the German Army and took part in its first major offensive at Pozieres on the Somme, in July 1916. (AWM 12th Bn. ) Ford was wounded in action at Pozieres, with a GSW to his shoulder/ back 25.7.1916. He was admitted to the 13th General Hospital at Boulogne 27.7.1916, and then transferred to the No.1 Convalescent Depot in Boulogne 28.7.1916. He returned to his Unit and taken on strength 31.7.1916. In November Ford was admitted to the 36th Casualty Clearing Station, suffer ring from exhaustion 9.11.1916. He was admitted to the 1st General Hospital at Entretat described as suffering from a debility 9.12.1916. Ford and his Bn. endured a harsh winter on the Somme in 1916-1917. He was appointed L/Cpl. 10.5.1917 and then promoted to Cpl. 8.7.1917. He was hospitalised with a debility 1917-1918. Ford was reported wounded (WAN 19.9.1917).
Embarked Devonport for Australia per 'Anchises' 28.2.1919.
Returned/Disembarked Albany 10.4.1919.
Discharged 3.6.1919.
Final Rank Corporal, 12th Battalion. AIF.
Medical Condition NK.
Awards and Medals 1914-15 Star, British War Medal, Victory Medal.
Information Source
West Australian Newspaper
Wesley Chapel Honour Roll
Guildford Grammar School Honour Roll
Guildford War Memorial
NAA: B2455, Ford I
AWM Embarkation Rolls- Herbert Ingall Ford
AWM 12th Battalion

Wise, H. and Co. Western Australian Post Office Directories. SLWA


1 Waylen Street, East Guildford. WA.


Associated Images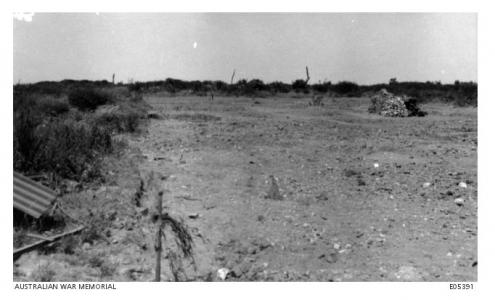 Pozieres Battle Field June 1916. Photographer unknown,image courtesy AWM E05391