Anzac Profile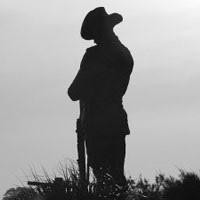 Anzac Walk Home

Educational Interest
Duncan,
Kenneth Charles
Private. AAMC. SN 19208. Returned 27.9.1919
Fire Station (Drill Hall/Garrick Theatre), 16 Meadow Street, Guildford, WA
| | |
| --- | --- |
| Date Enlisted | 10/08/1917 |
| Service Number | SN 19208 |
| Age of Enlistment | 21 years 4 months |
| Place of Enlistment | Perth, WA |
| Place of Birth | Fremantle, WA |
| Previous Military Experience | Cadets 4 years , Citizen Military Forces 3 years (Guildford Volunteer Fire Brigade) |
| | |
| --- | --- |
| Occupation | Professional Architect |
| Marital Status | Single |
| Religion | Presbyterian |
| Address History | Father and Mother - Guildford Volunteer Fire Station, Meadow Street, Guildford, WA (Manager - Drill Hall) |
Military History

Enlisted with Australian Army Medical Corps, Sanitary Section
Embarked Fremantle per HMAT 'Canberra' 24.11.1917 for Egypt. Trans shipped from Suez per HMT 'Kashgar' 9.1.1918.
Duncan disembarked at Taranto 20.1.1918 and embarked for Southampton, UK
Roll Rank Australian Army Medical Corps Septic Reinf.
Duncan disembarked at Southampton 30.1.1918 and marched in to Parkhouse. He proceeded overseas to France ex Fovant 30.8.1918 – with the 5th Field Ambulance Duncan marched in to Rouelles 1.9.1918. He transferred from the 1st Sanitary Section to 2nd Division Australian Army Medical Corps (AAMC) 18.9.1918. Duncan was taken on Strength with 5th Australian Field Ambulance in the Field 20.9.1918. He was detached to the 5th Sanitary Section 15.9.1919. He embarked for England 16.9.1919 and was listed for return to Australia.
Embarked per HT 'Main' for Australia 23.7.1919.
Returned/Disembarked Fremantle 7.9.1919.
Discharged 28.10.1919.
Final Rank Private, 5th Sanitary Section Australian Army Medical Corps
Medical Condition NK.
Awards and Medals British War Medal, Victory Medal.
Notes Duncan became a significant architect in the 1930s and 40s, designing new fire stations around Western Australia. For a period he resided in Guildford and was a member of the Volunteer Fire Brigade. He designed the Guildford Volunteer Fire Brigade building and Quarters and many other Fire brigade buildings. He lived at 16 Olive St Guildford postwar and designed the alterations to the front facade.
Information Source
Wesley Chapel Honour Roll
Guildford Primary School Honour Roll
Guildford Volunteer Fire Brigade Honour Roll
Guildford War Memorial
NAA: B2455, Duncan K C
AWM Embarkation Rolls- Kenneth Charles
Wise, H. and Co. Western Australian Post Office Directories, SLWA

Fire Station (Drill Hall/ Garrick Theatre)16 Meadow Street, Guildford. WA.