Anzac Profile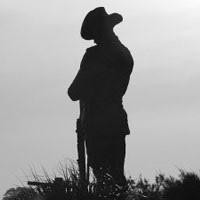 Educational Interest
Drew,
Frederick
L/ Sgt. 16th Bn. SN 3446. POW. Died of wounds Germany 21.5.1917. Age 39 years. Awarded Military Medal
1 Fauntleroy Street, Guildford, WA
| | |
| --- | --- |
| Date Enlisted | 05/08/1915 |
| Service Number | SN 3446 |
| Age of Enlistment | 37years |
| Place of Enlistment | Blackboy Hill, WA |
| Place of Birth | Diamond Creek, Victoria |
| Previous Military Experience | Nil |
| | |
| --- | --- |
| Occupation | Labourer in steel construction |
| Marital Status | Married |
| Religion | Church of England |
| School Attended | NK |
| Address History | Wife - Ethel Irene Leeder Drew, Bellevue then to 1 Fauntleroy Street, East Guildford, WA |
Military History

Embarked Fremantle per HMAT 'Benalla' A 24 for Egypt 1.11.1915.
Roll Rank Private.
Roll Unit 11th Reinf. 16th Bn.
Drew embarked with one of the first contingent of soldiers, six weeks after the outbreak of war in Europe. The 16th Bn. was made up with ¾ West Australian soldiers. Their ship stopped briefly at Albany before proceeding on to Egypt. Drew disembarked in Egypt. The 16th Bn fought athad fought at Gallipoli but were evacutaed before Drew arrived. (AWM 16th Bn) Drew was admitted to 4th Auxiliary Field Hospital at Abbassia with mumps 30.12.1915. He was discharged to duty 20.1.1916. After a period of training, he was taken on strength with his Bn. at Tel-el-Kebir 7.3.1916.
He entrained to Alexandria, joined BEF and sailed for France 1.6.1916. He was promoted to L/Cpl. 20.8.1916 in France. Drew, as part of the 16th Bn. , fought at Pozieres as their first major action on the Western Front. He was awarded a Military Medal 21.10.1916 for his actions at Pozieres in August 1916. He was promoted to Cpl. 15.11.1916 and L/Sgt. 11.12.1916. Drew received an accidental injury- a GSW to his buttock at the 4th Army School of Instruction, Anciens, France 22.1.1917 (Reported West Australian Newspaper 6.3.1917). He rejoined unit in France 29.3.1917. At the Battle of Reincourt he was reported Missing in Action. Subsequently, he was reported wounded and a German POW, captured at Reincourt 11.4.1917. Later correspondence confirmed he was interned at Soltau Camp, Hanover.
Drew Died of wounds Munster Lazarette Camp, Germany 21.5.1917. He was buried Munster Camp POW Cemetery (mass grave). His remains were later exhumed and re- interred at Hamburg Cemetery, Ohlsdorf, Germany, Plot 4, Row H, Grave 5.
Final Rank Sgt. 16th Bn. Cyclist Corps
Medical Condition Dec'd, KIA.
Awards and Medals Military Medal, 1914-15 Star, British War Medal, Victory Medal.
Military Medal citation

'Conspicuous bravery and devotion to duty in the Field while serving with the Australian Imperial Expeditionary Forces.

This Non Commissioned Officer is a member of the Scouting Platoon. On the night of the 29/30th August, this NCO accomplished a most difficult job of placing jumping off tapes for the Company detailed to attack point 54. he subsequently successfully guided this Company to its preliminary position. Both feats were rendered most difficult owing to the weather conditions and German flares and required great coolness and judgement. This man also rendered most valuable assistance on the night of 29/30th August and again on the morning of the 30th bringing in wounded from No man's land north of Pozieres.'
(AWM Honours and Awards)

Information Source
West Australian Newspaper
St. Matthew's Honour Roll
St. Matthew's Fallen
NAA: B2455, Drew F
AWM Embarkation Roll- Frederick Drew
AWM Roll of Honour- Frederick Drew
AWM Honours and Awards- Frederick Drew
AWM 16th Bn.
Wise, H. and Co. Western Australian Post Office Directories

1 Fauntleroy Street, Guildford. WA.