Anzac Profile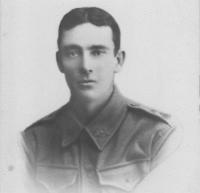 Educational Interest
Craig,
Leslie Fain
(alias) correct name Cooke, Roy Egerton. Trooper. Machine Gun Squadron. 7th Light Horse Regiment. 2nd Light Horse Brigade. SN 64. KIA 6.8.1915 Shell Green area Gallipoli. Age 24 years.
| | |
| --- | --- |
| Date Enlisted | 24/09/1914 |
| Service Number | SN 64 |
| Age of Enlistment | 24 years 3 months |
| Place of Enlistment | Sydney, NSW |
| Place of Birth | Adelaide, SA |
| Previous Military Experience | Nil |
| | |
| --- | --- |
| Occupation | Station hand |
| Marital Status | Single |
| Religion | Church of England |
| School Attended | Guildford Grammar School |
| Address History | Sister - Mrs. D. Wright, Avalon, via Donnybrook, WA |
| Cause of Death or Invalided | |
Military History

Embarked Sydney per HMAT 'Ajana' for Egypt 19.12.1914
Roll Rank Private/Trooper.
Roll Unit Machine Gun Section 7th Light Horse Regiment, 2nd Light Horse Brigade.
Craig disembarked at Suez. After an intensive period of training he joined the Mediterranean Expeditionary Force at Alexandria and proceeded to Gallipoli 15.5.1915. He became ill at Anzac Cove, and was hospitalised 15.6.1915.
Craig returned to duty 20.6.1915 and fought with his Unit in the Shell Green area. He was KIA in the Shell Green area and buried by Rev. G. Robertson at Shell Green Cemetery No.1, Row 7, Grave 8 (later recorded Plot 1, Row G, Grave 11). Located 1150 yards S. Anzac Cove. His sister advised the Australian Imperial Force that her brother had joined under an assumed name and requested his name be altered to that by which he was otherwise known, and that all memorial details would be similarly altered. It would appear that she was unable to provide the necessary documentation to effect this change.
Final Rank Trooper, 7th Light Horse Regiment. 2nd Light Horse Brigade.
Medical Condition Deceased, KIA.
Awards and Medals 1914-15 Star, British War Medal, Victory Medal.
Notes Roy Egerton Cooke, enlisted under an alias, Leslie Fain Craig and it was not possible to change his records on his death. 122 Light Horsemen were killed and buried at the Shell Green Cemetery at Gallipoli.
Photo GGS Archives, courtesy Cooke family
HMAT 'Ajana'. Photographer Josiah Barnes, photograph source AWM PB0074
Horses and Guns going ashore at Gallipoli 1915. Photograph source Darge Studio, image sourced from the AWM J03269
Cemetery at Shellgreen. Photograph donor Lt.-Col. A.M. Martyn, photograph source AWM J0260

Information Source
AWM PB0074. HMAT 'Ajana'. Photographer Josiah Barnes, photograph sourced from the Pictorial Collection of the Australian War Memorial
AWM J03269. Horses and Guns going ashore at Gallipoli 1915. Photograph source Darge Studio, image sourced from the Pictorial Collection of the Austraian War Memorial
AWM J0260. Cemetery at Shellgreen. Photograph donor Lt.-Col. A.M. Martyn, photograph sourced from the Pictorial Collection of the Australian War Memorial
Guildford Grammar School ArchivesAustralian War Memorial Embarkation Roll- Leslie Fain Craig
Australian War Memorial Roll of Honour-Leslie Fain Craig
Guildford Grammar School Honour Roll
Guildford Grammar School War Memorial
NAA: B2455, Craig L F


Avalon, near Donnybrook, WA. (Sister)



Associated Images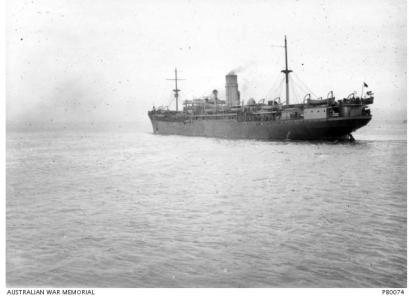 HMAT 'Ajana'. Photographer Josiah Barnes, photograph source AWM PB0074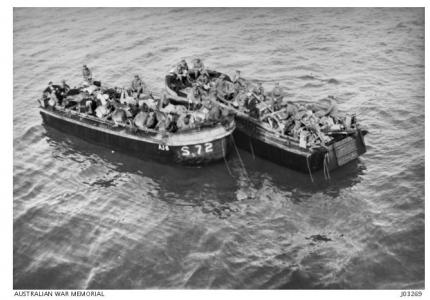 Horses and Guns going ashore at Gallipoli 1915. Photograph source Darge Studio, image sourced from the AWM J03269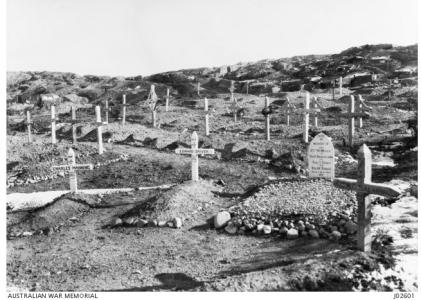 Cemetery at Shellgreen. Photograph donor Lt.-Col. A.M. Martyn, photograph source AWM J0260