Anzac Profile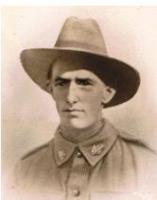 Educational Interest
Lydiate,
Albert
Private. 46th Bn.SN 3171. KIA 18.8.1918 Peronne. Age 29 years
57 James Street, Guildford, WA
| | |
| --- | --- |
| Date Enlisted | 23/11/1916 |
| Service Number | SN 3171 |
| Age of Enlistment | 27 years 4 months |
| Place of Enlistment | Perth, WA |
| Place of Birth | Lions Mill, WA |
| Previous Military Experience | Nil |
| | |
| --- | --- |
| Occupation | Labourer |
| Marital Status | Single |
| Religion | Church of England |
| Address History | 57 James Street, Guildford, WA (Aunt Mrs. Wellman), previously Lions Mill, WA |
| Cause of Death or Invalided | |
Military History
Lydiate disembarked at Plymouth with the 3.3.1917 and marched in to the 12th Training Battalion at Codford. He underwent a period of intensive training. He was hospitalised at the Sutton Veny Military Hospital 25.4.1917, seriously ill with bronchial pneumonia. Lydiate recovered and was discharged to base 5.6.1917. He rejoined his Training Bn. although classified as unfit for service. He was reclassified as fit 28.6.1917. On September 5th, he proceeded overseas with his Bn. to France via Southampton Port. Lydiate marched in to the 4th Divisional Brigade Depot at Havre 6.9.1917, then was taken on strength with the 46th Bn. in the field 16.9.1917. The 46th Bn. fought in the Third Battle of Ypres at Polygon Wood and Broodseinde Ridge around Passchendaele in September and October 1917. The 4th Division suffered terrible losses in these battles and was withdrawn to Messines in 1918. In March 1918 the 4th Division was moved to reinforce British positions at Amiens. They were later engaged in combat at the Villers-Bretonneux. At the attack on St. Quentin in August, the 46th Bn fought near Peronne. Lydiate was KIA by shellfire on the night of the 18.8.1918 near Lihons . A Red Cross report states he was killed at 6am on the morning of that date (AWM Red Cross File). He was buried on site in the field 1500 yards East of Mametz. His remains were exhumed and reinterred to Fouquescourt British Cemetery plot 1, Row B, Grave 6, located 4 1/2 miles East of Poye on 18.8.1920.
Final Rank Private
Medical Condition Deceased KIA
Awards British War Medal, Victory Medal
Notes Albert was one of four Lydiate brothers who served in WW1- Sidney (SN 442), Frederick (SN 985) and George (SN 20510.. They used the address of their aunt Mrs Wellman at 57 James St. Guildford for contact.
Photos Pte. Albert Lydiate. Photograph sourced and reproduced with permission of the Lydiate family
HMAT 'Persic' leaving Melbourne Wharf. Photographer Josiah Barnes, photograph source AWM P00997.013
Australian Troops in shell craters at Polygon Wood 21.9.1917. Photographer unknown, photograph source AWM E00971
Australian Troops (11th Bn) in trenches near Lihons August 1917. Photographer unknown, photograph source AWM E02832
Fouquescourt British Cemetery, Somme, France. Photographer unknown, photograph source CWGC


Information source
Albert Lydiate. Phohotgraph sourced and reproduced with permission of the Lydiate
AWM P00997.013. HMAT 'Persic' leaving Melbourne Wharf. Photographer Josiah Barnes, photograph sourced from the Pictorial Collection of the Australian War Memorial
AWM E00971. Australian Troops in shell craters at Polygon Wood 21.9.1917. Photographer unknown, photograph sourced from the Pictorial Collection of the Australian War Memorial
AWM E02832. Australian Troops in the trenches neat Lihons sourced from the Pictorial Collection of the Australian War Memorial, https://www.awm.gov.au/collection/E02872/
AWM Embarkation Roll A Lydiate
AWM Red Cross -wounded and missing files, Albert Lydiate
CWGC. Fouquescourt British Cemetery, Somme, France. Photographer unknown, photograph source Commonwealth War Graves Commission website, http://www.cwgc.org/find-a-cemetery/cemetery/68201/FOUQUESCOURT%20BRITISH%20CEMETERY
NAA: B2455, Lydiate A
Associated Images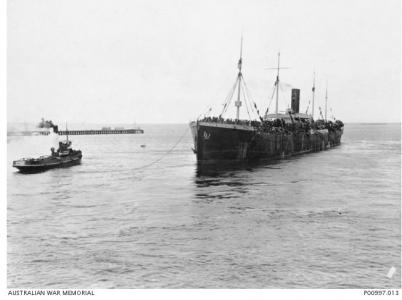 HMAT 'Persic' leaving Melbourne Wharf. Photographer Josiah Barnes, photograph source AWM P00997.013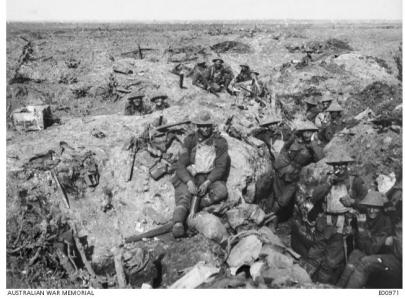 Australian Troops in shell craters at Polygon Wood 21.9.1917. Photographer unknown, photograph source AWM E00971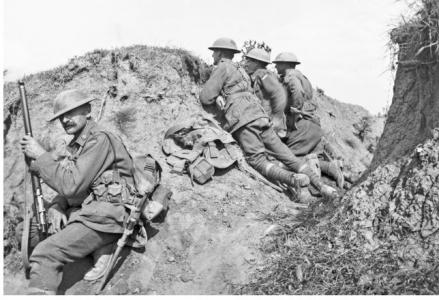 Australian Troops (11th Bn) in trenches near Lihons August 1917. Photographer unknown, photograph sourced AWM E02832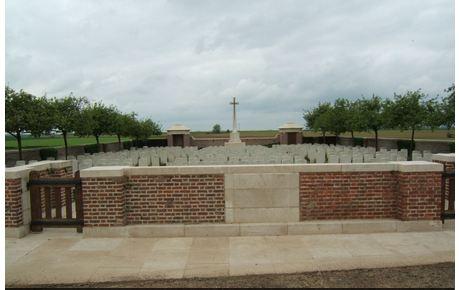 Fouquescourt British Cemetery, Somme, France. Photographer unknown, photograph source CWGC