Anzac Profile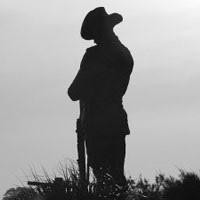 Educational Interest
Wood,
Laura Florence (Laurie)
Wood, Laura Florence (Laurie) Nurse
Guildford Private Hospital, 4 James Street, Guildford, WA
| | |
| --- | --- |
| Service Number | SN- |
| Age of Enlistment | 24 years |
| | |
| --- | --- |
| Occupation | Registered Nurse |
| Marital Status | Single |
| School Attended | NK |
| Address History | Guildford Private Hospital, 4 James Street, Guildford, WA |
Military History

Nurse Laurie Wood, was the former proprietor/matron of the Guildford Private Hospital at 4 James Street, Guildford. She did not travel to England with the Australian Medical Corps, but independently on HMAT 'Osterley'. It is reported that she arrived in England and visited Liverpool and Glasgow. (Daily News 4.6.1915 p3) On arrival in London she offered England her services as a nurse to Dr. Perrin Norris, Medical Advisor to the the Commonwealth. (West Australian 12.5.1915 p.8). She also offered her service to the Queen Alexander Nursing Service.(Daily News 4.6.1915 p3). On June 20th she took up employment with the French Flag Nursing Corps (FFNC) on the continent.(Daily News 21.6.1915 p3) (See Also Scarlett finders). The FFNC worked close to the combat zones and dealt with terrible injuries and effects of the winter conditions with pneumonia and flu. In August 1915 Wood was reported to be working with the Hospital Reberal, Neuf Chateau at Vosges.(Daily News 2.8.1915 p3) In 1916, Nurse Wood moved from her work on the Front and returned to England where she worked for a period at Christchurch Hospital in Hants, before being appointed to Wicklow Road Hospital at Melton Mowbray. (Daily News 22.6.1916 p3). In November 1916, Nurse Wood was recorded as working with the British Red Cross at a hospital at Gizah in Cairo, Egypt.-probably Mena Hotel Hospital (Daily News 24.11.1916 p3) Wood returned to Australia in 1917 for her name appears in the West Australian Electoral rolls.
Notes In 1922 Wood moved to Fawkner in Victoria. She was later recorded in1926 travelling by ship from Durban to England with company director Maurice Green, wife and family. Green was the Director of the Standard Bank of South African. Wood was listed as a nurse, possibly a private Nurse for the family, who gave their address as 63 London Wall, London. (Australian Nurses in WW1)
Photo RMAS 'Osterley' 1917. Photographer Josiah Barnes, photograph source AWM PB0793
Neufchateau Hospital Road, Neufchateau, France 1919. Postcard
Wicklow Lodge previously Hospital, 95 Burton Road, Melton Mowbray. Hants.UK
2nd Australian General Hospital Mena, originally Mena Hotel. Photographer J.P. Campbell, donor J. Campbell. Photograph source AWM H03082
Information Source
Australian Nurses in WW1. Laurie Florence Wood, website, http://ww1nurses.gravesecrets.net/wo.html
AWM PB0793. RMAS 'Osterley' 1917. Photographer Josaih Barnes, photograph sourced from the Pictorial Collection of the Australian War Memorial
AWM H03082. nd Australian General Hospital Mena, originally Mena Hotel. Photographer J.P. Campbell, donor J. Campbell. Photograph sourced from the Pictorial Collection of the Australian War Memorial
Daily News
French Flag Nursing Corps http://www.scarletfinders.co.uk/167.html
Neufchateau Hospital road, Neufchateau, France. Postcard 1919.
Wicklow Lodge previously Hospital, 95 Burton Road, Melton Mowbray. Hants.UK
West Australian Electoral Rolls 1917

Guildford Private Hospital, 4 James Street, Guildford.WA
Associated Images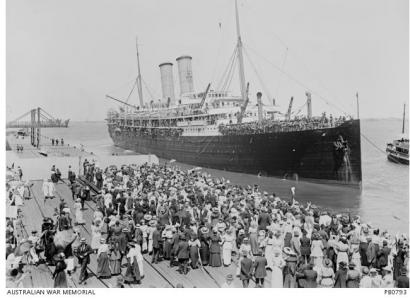 RMAS 'Osterley' 1917. Photographer Josiah Barnes, photograph source AWM PB0793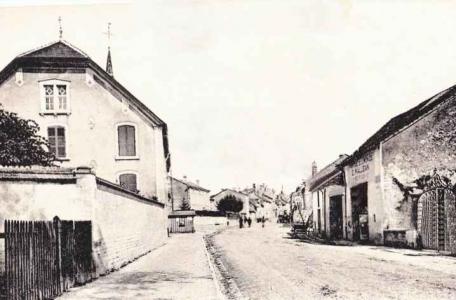 Neufchateau Hospital Road, Neufchateau, France 1919. Postcard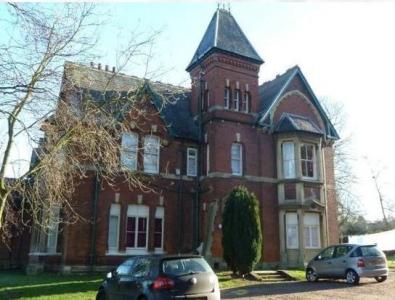 Wicklow Lodge previously Hospital, 95 Burton Road, Melton Mowbray. Hants.UK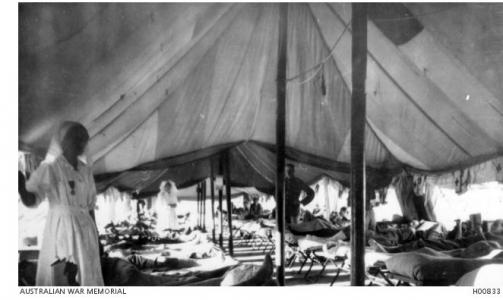 Ward in an Australian Army Hospital Gaza. Photographer unknown, photograph source AWM H00833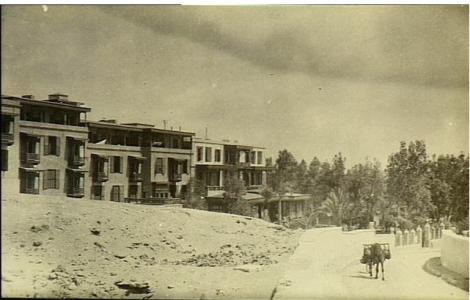 2nd Australian General Hospital Mena, originally Mena Hotel. Photographer J.P. Campbell, donor J. Campbell. Photograph source AWM H03082