Anzac Profile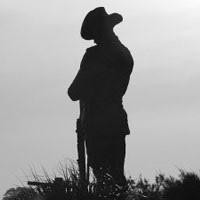 Anzac Walk Home

Educational Interest
Withnell,
George Harold
Driver. 16th ASC. SN 6370. Returned 20.4.191.
'Myarie', 4 James Street, Guildford, WA
| | |
| --- | --- |
| Date Enlisted | 09/03/1915 |
| Service Number | SN 6370 |
| Age of Enlistment | 20 years |
| Place of Enlistment | Blackboy Hill, WA |
| Place of Birth | Roebourne, WA |
| Previous Military Experience | Cadets 1 year |
| | |
| --- | --- |
| Occupation | Station hand |
| Marital Status | Single |
| Religion | Church of England |
| School Attended | Guildford State School and Guildford Grammar School |
| Address History | Mrs William George Withnell - Irving Street, Cottesloe, WA. Previously resided at 'Myarie', 4 James Street, Guildford, WA |
Military History

Embarked 22.5.1915.
Roll Rank Driver.
Roll Unit 16th Company, Australian Army Service Corps.
Withnell disembarked at Egypt. After a period of training, he entrained to Alexandria and joined BEF 20.3.1916 and embarked for France. He disembarked at Marseilles 28.3.1916. Withnell was detached from 16th Coy. for duty with 24th Battalion 13.7.1916. He earned his 3rd Blue Chevron 22.5.1917. He was transferred to the 16th Coy. 2nd Division Australian Service Corps (ASC) 28.7.1916. The Service Corps ensured the supply of provisions to the troops of the 2nd Division during the battles of Passchendaele and Polygon Wood in July 1917. Withnell was temporarily attached to 15th Australian Army Supply Corps(AASC) 24.8.1918. He was appointed L/Cpl 1.1.1919. He marched out of France 15.1.1919 and into Codford England 16.1.1919.
Withnell was admitted a to Hospital sick from Codford 20.2.1919. He rejoined his unit 3.3.1919 for demobilization. Withnell was listed for return to Australia.
Embarked Devonport per' Kildonian Castle' 21.3.1919.
Returned/Disembarked Fremantle 20.4.1919.
Discharged 4.7.1919.
Final Rank Driver, 16th Australian Army Supply Column.
Medical Condition NK.
Awards and Medals 1914-15 Star, British War Medal, Victory Medal.
Notes Withnell's father known as 'George', and was the eldest son of Emma and John Withnell, (deceased 1911). BHis brother John George Withnell also served. 'Myarie' was his family home whilst at school in Guildford.
Photo sourced AWM DAX1591

Information Source
AWM Embarkation Roll George Harold Withne
lAWM DAX1591 sourced from the Pictorial collection of the Australian War Memorial https://www.awm.gov.au/collection/DAX1591/
Guildford Primary School Honour Roll
Guildford Grammar School Honour Roll
NAA: B2455, Withnell G H
Wise H. and Coy. Western Australian Post Office Directories

'Myarie', 4 James Street, Guildford, WA.





Associated Images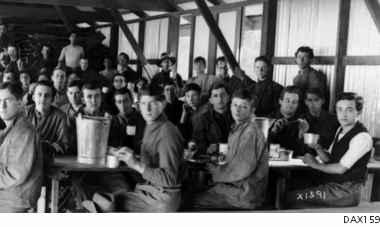 Army Service Corps Mess 1917. Photographer unknown, image sourced AWM DAX1591