Anzac Profile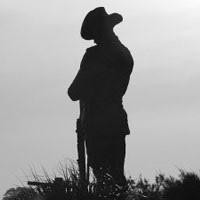 Educational Interest
Piesse,
Edmund Stephen Roper
Private. General Service Reinf. SN 62853. Returned 20.12.1918. No Active Service
| | |
| --- | --- |
| Date Enlisted | 22/07/1918 |
| Service Number | SN 62853 |
| Age of Enlistment | 18 years 5 months |
| Place of Enlistment | Katanning, WA |
| Place of Birth | Katanning, WA |
| Previous Military Experience | Corporal of cadets at Guildford Grammar School |
| | |
| --- | --- |
| Occupation | Farmer/Motor driver |
| Marital Status | Single |
| Religion | Church of England |
| School Attended | Guildford Grammar School |
| Address History | Parents at 'Langaweira', Katanning, WA |
Military History

Piesse was unable to obtain parental consent for his enlistment (underage) as they were in England. He enlisted for general service. Piesse contracted Influenza at Blackboy Hill Camp in June 1918 but was not hospitalised.
Embarked Fremantle per HMAT ' Boonah' 29.10.1918
Roll Unit Private.
Roll Rank with 3rd General Service Reinf., (W)
The troop ship 'Boona' laden with troops for the Front, called into port in South Africa. A number of soldiers on board had contracted pneumonic influenza. As the Armistice had been signed, the ship was recalled to Australia. Only one case was fatal and patients were put ashore at the Quarantine Station at Woodman's Point, WA 20.12.1918 (West Australian Newspaper 12.12.1918)
Piesse had no active service.
Final Rank Private, 3rd General Service Regiment.
Medical Condition NK.
Awards and Medals British War Medal.
Note His brother Capt. Vernon Piesse was KIA at Gallipoli. Piesse represented the Great Southern district as a Country Party member of the Senate from1949 until his death in 1952.(Northam Advertiser 29.8.1952) Piesse returned from the war and worked on his father's Merino stud farm as a partner and stud master. hHs actively involved in community sports and affairs. Piesse was married in 1936 to Mollie nee Dawson. He entered politics as the Federal representative for the Country and Democratic League in 1944, he entered Federal Parliament and served with the Country Party as Senator bewteen 1950-52

Information Source
AWM Embarkation Roll- Edmund Stephen Roper
Biographical Dictionary of the Australian Senate. Parliament of Australia, online edition.biography.senate.gov.au/index.php/piesse-edmund-stephen-roper/
Guildford Grammar School Honour Roll
NAA: B2455, Piesse E S R
Northam Advertiser
West Australian Newspaper


'Langerweira', Katanning, WA.



Associated Images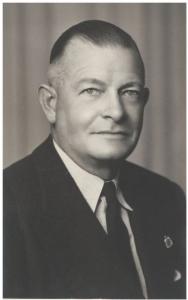 Senator Edmund Piesse 1951-52. Photographer Balanning Studio. Photo source nla.pic-an24999231