Anzac Profile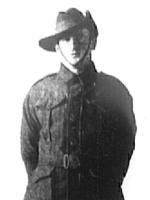 Educational Interest
Bevis,
David Ernest
Private. 51st Battalion. SN 4055. Died of wounds, Siddcup, Kent, UK. 11.8.1918. Age 33 years
30 Swan Street, Guildford, WA
| | |
| --- | --- |
| Date Enlisted | 07/07/1915 |
| Service Number | SN 4055 |
| Age of Enlistment | 30 years 7 months |
| Place of Enlistment | Melbourne, Victoria |
| Place of Birth | Brighton, Victoria |
| Previous Military Experience | Nil |
| | |
| --- | --- |
| Occupation | Labourer |
| Marital Status | Married |
| Religion | Church of England |
| Address History | 30 Swan Street, Guildford, WA (Wife - Maude Bevis) |
| Cause of Death or Invalided | |
Military History

Embarked Fremantle per RMS 'Mongolia' 23.11.1915 for Egypt.
Roll Rank Private.
Roll Unit 11th Infantry Battalion, Australian Imperial Force.
Bevis disembarked in Egypt with the 11th Battalion. He joined the 51st Battalion at Serapeum, Egypt 3.4.1916. Bevis marched in to the 14th Training Battalion. 14.7.1916. He joined the British Expeditionary Force in Alexandria 5.6.1916 and embarked per HT 'Ivernia' for France 5.6.1916 and disembarked at Marseilles 12.6.1916. He was taken on strength with his Battalion and moved to the Somme Valley in July. He fought at Pozieres, and was wounded, receiving a gunshot wound to eye 16.7.1916. Bevis was hospitalised at Etaples 16.7.1916 and returned to his unit following discharge from Hospital 10.9.1916. The trench warfare and harsh winter resulted in Bevis developing problems with his foot/a septic toe 17.1.1917. He was hospitalised 27.1.1917 then the General Hospital at Rouen 31.1.1917. He was discharged back to his unit in the field. He was transferred to a convalescent Camp 18.2.1917 and discharged to Base Depot Class 'A' 20.2.1917. Bevis rejoined his unit in at the front prior to the Battle of Lagnicourt 11.4.1917. During this battle he was wounded in field with a shrapnel wound to his mouth 15.4.1918 (2nd time wounded) (West Australian Newspaper reported 13.8.1918). He was invalided to England and admitted to Reading War Hospital, UK with pneumonia. Later he was transferred to Queen's Hospital, Sidcup 14.6.1918.
Bevis Died of wounds received in Action in the Field, at Queens Hospital, Sidcup, Kent, from pneumonia and injuries 11.8.1918. He was buried at Brookwood Military Cemetery (Plot 4, Row C, Grave 4 (Grave No 181334). His grave is at the site now known as Brookwood Military Cemetery, Pirbright, Surrey, England.
Final Rank Private, 51st Infantry Battalion, Australian Imperial Force.
Medical Condition Deceased, died of wounds.
Awards and Medal British War Medal, Victory Medal.
Notes His family were related to the Tattersells and he is believed to have lived with them at 30 Swan Street, Guildford as no other address was found for him in Swan Street. His wife remarried after his death 9.11.1922 (Mrs Maude Moore) and later resided at 38 Helena Street, Guildford, WA. The RMS 'Mongolia' was sunk by a mine in 1917.
Photo Western Mail 13.10.1916 p23
RMS 'Mongolia'. Post card for the Peninsula Orient Coy
Pozieres Battle Field June 1916. Photographer unknown, photograph source AWM E0539
No. 1 War Hospital Reading, Berks. Photograph from Reading Museum, photograph source flickr
Brookwood Military Cemetery. Photograph source CWGC

Information Source
AWM E0539. Pozieres Battle Field June 1916. Photographer unknown, photograph sourced from the Pictorial Collection of the Australian War Memorial
Australian War Memorial Embarkation Roll- David Ernest Bevis
Australian War Memorial Roll of Honour- David Ernest Bevis
CWGC. Brookwood Military Cemetery. http://www.cwgc.org/find-a-cemetery/cemetery/44400/BROOKWOOD%20MILITARY%20CEMETERY
NAA: 2455, Bevis D E 4055
Pacific Orient Coy. Postcard of RMS 'Mongolia'
Reading Museum. No.1 Reading War Hospital Berkshire. https://www.flickr.com/photos/54505258@N05/8157267015/lightbox
West Australian Newspaper
Wise, H. and Co. Western Australian Post Office Directories. SLWA

30 Swan Street, Guildford, WA.
Associated Images
RMS 'Mongolia'. Post card for the Peninsula Orient Coy
Pozieres Battle Field June 1916. Photographer unknown, photograph source AWM E0539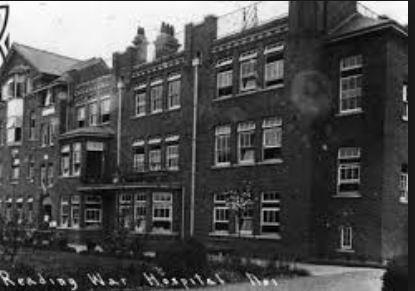 No. 1 War Hospital Reading, Berks. Photograph from Reading Museum, photograph source flickr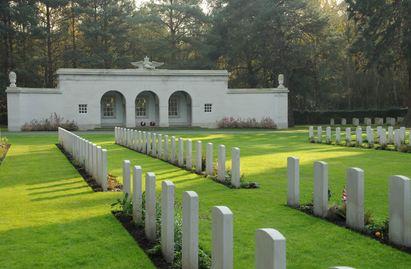 Brookwood Military Cemetery. Photograph source CWGC