Anzac Profile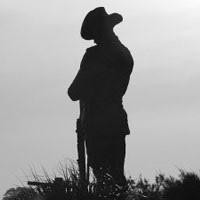 O'Rourke,
Henry James
Uncertain, possibly Sapper. SN 3661.
Lord Street, West Guildford, WA
Military History

The identity of this soldier is uncertain. The O'Rourkes were an old Guildford family with connections to the town since 1830. Thomas Water's daughter married Mr P.O. O'Rourke. There is no record noted of an H . O'Rourke in their family. This Soldier SN 3661 was born in England, and had a brother James in Lord St. West Guildford. WA. No clear association with Guildford State School can be established.
Notes Brother Dec'd.1918
Information Source
West Australian Newspaper
Guildford Primary School Honour Roll
NAA :B2455, O'Rourke Henry James
AWM Henry James O'Rourke

Lord Street, West Guildford, WA.