Anzac Profile
Educational Interest
Napier,
John (Jack) Howard Hastings
Lieut. 3rd Field Coy. A.E. Returned 24.12.191. Invalide.
20 East Street, East Guildford, WA (Boarded with Mrs Beasley)
| | |
| --- | --- |
| Service Number | SN / Appointment 2nd Lieutenant |
| Age of Enlistment | 20 years 5 months |
| Place of Enlistment | Perth, WA |
| Place of Birth | Claremont, WA |
| | |
| --- | --- |
| Occupation | Mechanical Engineer. Manager Midland Railway Loco Workshops |
| Marital Status | Single |
| Religion | Church of England |
| School Attended | Claremont State School |
| Address History | 20 East Street, East Guildford, WA for 4 years (Boarded with Mrs. Beasley). Father - C. H. Napier, Goldsmith Road, Claremont, WA |
| Cause of Death or Invalided | |
Military History

Embarked from Fremantle per 'Medic' A7 for Egypt. 2.11.1914.
Roll Rank 2nd Lieut.
Roll Unit 1st Division, 13th Field Engineers, No. 3 section.
Napier disembarked at Alexandria with his Field Coy. 3.12.1914 and entrained to the Training Camp outside Cairo that same day. After a brief period of intensive training, Napier and the 3rd Field Coy Engineers entrained to Alexandria, joined the MEF and embarked for Gallipoli 5.4.1915. The 3rd Field Coy. Engineers landed at Gallipoli on the morning of 25th April 1915, there were 142 rank and 6 officers (Bean C.E.W.). Napier was promoted to Lieut. 11.5.1915 at Gallipoli. He was wounded in action at the Dardanelles - hit on knee with shell cap. His left leg was seriously injured 16.5.1915. He was reported as dead to his NOK 26.5.1915. This was recorded in the 27th Casualty List, which also noted that of the 263 names included, 99 men were killed, 112 wounded or ill and 55 were reported as missing (West Australian Newspaper 1.6.1915). The AIF changed their report for Napier to 'seriously wounded' 3.6.1915. Napier was transported to Alexandria and invalided to England for hospitalization per HS 'Glengorn Castle' 25.6.1915. Napier's left leg was amputated above the knee. Napier convalesced at the Hon. Mrs F Guest's Hospital, 'Aldford House' 26 Park Lane, London (Daily News). He was invalided to Australia - unfit for general service. However, after further rehabilitation he continued training soldiers and reservists from the 13th Field Engineers.
Embarked from London per P&O SS 'Arabia' (at own cost) 13.11.1915.
Returned/Disembarked Melbourne 24.12.1915.
Discharged/Appointment Terminated 19.5.1916.
Final Rank Lieut., 3rd Field Coy. Engineers
Medical Condition Invalided amputation of lower left leg.
Awards and Medals 1914-15 Star , British War Medal, Victory Medal.
Officer of Order of British Empire in WW2 (London Gazette 1.1.1942).
Notes Napier became engaged to Dorothy Alice West, July 1917 (The Mail - Adelaide 21.7.1917). The Wests resided at East Guildford not far from his boarding House. They were married at St. Matthew's Church in Guildford 25.4.1916. He later served between the Wars with 13th Field Engineers at the Guildford Depot as an Instructor. He was appointed Lieutenant Colonel in WW2. The Napier family did not live in the West's home in Helena Street, Guildford, although it remained in their family. His daughter Kathleen inherited the property and moved into Guildford in the 1980s. Napier died 2.9.1987 in Nedlands WA (Ancestry.com). The Officer's Hospital to which Napier was sent in London started as the private Home of Frederick Guest, politician, distinguished military figure, cousin of Sr Winston Churchill and best friend of philanthropist Andrew Carnegie. Guest married American heiress Amy Phipps, who made their home in Park Lane available for seriously ill Military Officers during WW1.
His brother Kenneth Cargill Napier (SN 56377) served as a Private with the 11th Bn. He returned 23.7.1919.
Photos J H H Napier. Photograph sourced and reproduced with permission of V.Napier
13th Field Engineers in Guildford. Photograph sourced and reproduced with permission of V.Napier
HMAT 'Medic' 1914. Photographer Hood, Samuel J. Photograph source AWM H19319
Landing Engineering appliances at Gallipoli 1915. Photographer C.E. Bean, photograph source AWM G01441
Casualty Clearing Station on the Beach, Anzac Cove, Gallipol 1915. Photograph donor T.Yeomans. Photograph source AWM A0576

Information Source
AWM G01441. Landing Engineering appliances at Gallipoli 1915. Photographer C.E. Bean, photograph sourced from the Pictorial Collection of the Australian War Memorial
AWM A0576. Casualty Clearing Station on the Beach, Anzac Cove, Gallipol 1915. Photograph donor T.Yeomans. Photograph sourced from the Pictorial Collection of the Australian War Memorial
AWM Embarkation List John Howard Hastings
AWM Honours & Award John Howard Hastings.
Bean C.E.W. Official History of Australia in the War of 1914-1918, https://www.awm.gov.au/histories/first_world_war/AWMOHWW1/AIF/Vol1/
Daily News
Guildford War Memorial
NAA: 2455, Napier John Howard Hastings
Portrait and Training images of J H H Napier, sourced from and reproduced with permission of V Napier
St Matthew's Honour Roll
The Mail –Adelaide
West Australian Newspaper
Wise H. and Coy. Western Australian Post Office Directories. SLWA

20 East Street, East Guildford, WA. (Boarded with Mrs Beasley)




Associated Images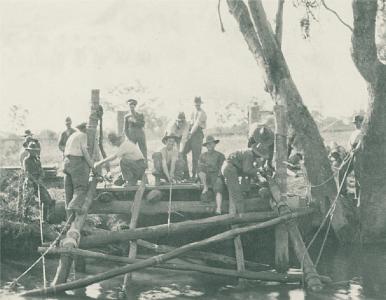 Lieut J.J.H. Napier training 13th Field Engineers in bridge building. Helena River Guildford c1915. Photo source V Napier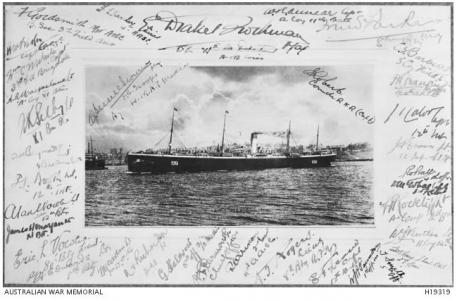 HMAT 'Medic' 1914. Photographer Hood, Samuel J. Photograph source AWM H19319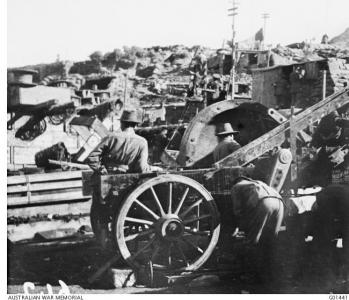 Landing Engineering appliances at Gallipoli 1915. Photographer C.E. Bean, photograph source AWM G01441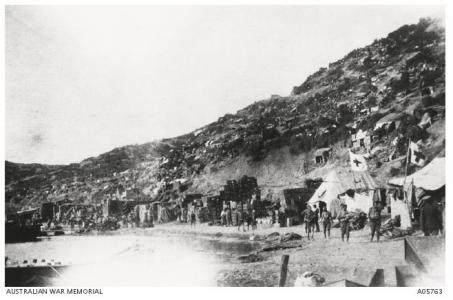 Casualty Clearing Station on the Beach, Anzac Cove, Gallipol 1915. Photograph donor T.Yeomans. Photograph source AWM A0576