Anzac Profile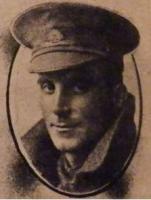 Educational Interest
Baxter,
Cyril
Trooper. 9th Light Horse Regiment. SN 57171. Returned 10.8.1919. Impaired vision
| | |
| --- | --- |
| Date Enlisted | 08/03/1918 |
| Service Number | SN 57171 |
| Age of Enlistment | 22 years 5 months |
| Place of Enlistment | Adelaide, SA |
| Place of Birth | Ballarat, Victoria |
| Previous Military Experience | 5 years Senior Cadets |
| | |
| --- | --- |
| Occupation | Time keeper |
| Marital Status | Single |
| Religion | Church of England |
| School Attended | Guildford Grammar School |
| Address History | 'Glenyarrah', 19 High Street, Unley Park, SA (Father - George Baxter) |
Military History
Embarked Sydney per HMAT 'Wiltshire' 10.6.1918
Roll Rank Trooper.
Roll Unit 9th Light Horse Regiment – Signaller.
Baxter disembarked at Suez with the 9th Light Horse at Suez 17.7.1918. He marched in to the Central Training Depot at Moascar 1.9.1918. He was taken on strength from the General Reinforcements 17.9.1918. Baxter was admitted to hospital 2.11.1918. He was transferred to the General Hospital, Abbassia, 21.11.1918 and transferred to Wandsworth Hospital in England. Baxter rejoined his Regiment was again reported sick and took leave in 19.1.1919. He joined the Luxor Relief Expedition 21.3 1919.
Embarked Kantara per HT 'Oxfordshire' for Australia 10.7.1919.
Returned/Disembarked 10.8.1919.
Discharged 26.8.1919
Final Rank Trooper, 9th Light Horse Regiment.
Medical Condition NK, Impaired vision.
Awards and Medals British War Medal, Victory Medal.
Notes Baxter was the only son of Mr and Mrs George Baxter of Glenelg SA. He apparently lost his hair due to illness whilst on active service. (News- Adelaide 4.6.1952 p16). He married Thelma Thompson in 1922. (The Mail-SA 10.6.1922 p15) and became a member of the Henley Grange Toc H. (Advertiser- SA 7.9.1938 p10) Baxter was a Member of Seaton Park RSL. He set up a factory that manufactured red poppies from 1943-48 and convened poppy making workshops for RSL (Advertiser -SA 9.11.1945) He and his helpers made over half a million poppies in this time. Baxter was actively involved in the Grange Cricket Club and the Cyril Baxter Hall was opened in 1962 and named in his honour. he was amember of the club from 1926, on the management committee from 1929-75 and actively involved in fundraising during this time(Grange Cricket Club website). He died in 1979 and is buried in the Enfield pPrk East Rose Garden
Photos Cyril Baxter. Photograph source All Australia Memorial
9th Light Horse camped in Jordan Valley near Jericho 1918. Photographer unknown, photograph source AWM B00236
Card House. Postcard. 3rd Australian General Hospital at Wandsworth.UK_.c 1916.


Information Source
AWM B00236. 9th Light Horse camped in Jordan Valley near Jericho 1918. Photographer unknown, photograph sourced from the Pictorial Collection of the Autsralian War Memorial
Advertiser- SA
All Australia Memorial, The all-Australia memorial : a historical record of national effort during the Great War : Australia's roll of honour, history, heroes and helpers / foreword by George Foster Pearce ; introductory narrative by E. Ashmead-Bartlett. - New South Wales ed. Melbourne
Australian War Memorial Embarkation Roll- Cyril Baxter.
Card House. Postcard. 3rd Australian General Hospital at Wandsworth.UK_.c 1916.
Grange Cricket Club web page, http://www.grangecricketclub.sa.cricket.com.au/
Guildford Grammar School Honour Roll
NAA: B2455, Baxter C 57171
News-Adelaide SA
The Mail- SA


High Street, Unley Park, SA
Associated Images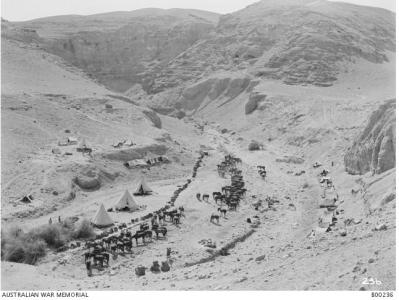 9th Light Horse camped in Jordan Valley near Jericho 1918. Photographer unknown, photograph source AWM B00236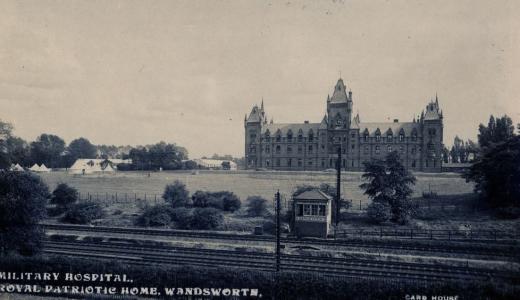 3rd Australian General Hospital at Wandsworth.UK_.c 1916. Postcard by Card House