Anzac Profile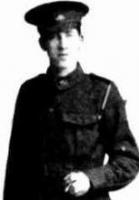 Educational Interest
Jones,
Arthur William
Pte. 32nd Battalion.SN 16355. Returned 12.4.1917. Invalided
'Corio' 32 Johnson Street, Guildford, WA)
| | |
| --- | --- |
| Date Enlisted | 19/07/1915 |
| Service Number | SN 1623 |
| Age of Enlistment | 21years 11months |
| Place of Enlistment | Blackboy Hill WA |
| Place of Birth | Finchley, New South Gate Middlesex |
| Previous Military Experience | Nil |
| | |
| --- | --- |
| Occupation | Barman |
| Marital Status | Married Wife Florrie Jones |
| Religion | Church of England |
| Address History | Wife Florrie, 'Corio' 32 Johnson St. Guildford.WA |
Military History
Jones enlisted with the 32nd Bn. at Blackboy Hill. He was admonished for his behaviour at the Camp. His Bn was transported per HMAT 'Indarra' at the end of August 1915, to Adelaide to join the South Australian Regiment for training. Jones embarked from Adelaide with his regiment per HMAT 'Geelong' . Jones disembarked at Suez and entrained to Alexandria. He was taken on strength with his Bn. at Tel-el-Kebir 1.3.1916. The 32nd Bn. trained in areas of active conflict, including at the Raihead, Suez. Jones was awarded loss of 3 days pay for drunken behaviour at Suez 16.5.1916. His battalion entrained to Alexandria, joined the BEF and embarked per 'Transylvania' for France 17.6.1916. They disembarked at Marseilles 23.6.1916. The 32nd Bn. marched into Armentieres, regarded as a 'nursery sector' of the Western Front. Jones became ill with a sore throat and signs of jaundice 7.7.1916. he was immediately removed from his Bn. as diseases became endemic in the close living conditions and trenches. He was moved to the 12th Casualty Clearing Station and transfered to the Hospital with a possible diagnosis of diptheria..later changed to tonsilitis. Jones returned to his Bn. 16.7.1916 which was now located near Fromelles for their first front line combat. The Battle of Fromelles at Fleurbaix lasted just 2 days from July 19-20th. The 32nd Bn. had 718 casualties (killed and wounded) and lost 90% of its effective strength. (Wikipedia 32nd Battalion). Jones suffered shell shock and was admitted to the 3rd Canadian Hospital at Bologne. From France he was transferred by Hospital Ship to England and admitted to the Northanton General Hospital 25.7.1916. He remained in this hospital for almost 2 months before being transferred to Harefield 1st Auxilliary Hospital 11.9.1916 and was discharged 2 days later. Jones was transferred to the 3rd Command Depot at Perham Downs 13.10.1916 and then to the Wareham 3.11.1916. his condition of Neurasthenia (Shell Shock) continued to affect him and he was marched into Weymouth for return to Australia for a 'change' 7.12.1916. Jones embarked for Australia 13.2 1917.
Embarked Weymouth per HMT 'Ulysses' 13.2.1917
Returned/Disembarked Fremantle12.4.1917
Discharged 17.5.1918
Final Rank- Private
Medical Condition Invalided with Neurasthenia (Shell Shock).
Awards and Medals British War Medal, Victory Medal
Notes Jones and his wife are recorded as living at 'Corio' 32 oJhnson street in the 1914 Wises PO Directories. His wife is recorded there in the 1915 and 1916. Jones did not return to active service after his return to Australia. It is belived that the St matthew's Honour Roll referes to this soldier although there is another possible soldier.However A.W. Jones and his wife were Anglican and part of the Guildford community for 3 years.
Photos Alfred William Jones. Image source Western Mail 8.9.1916
HMAT 'Geelong' leaving the outer harbour SA. Photographer unknown, photograph source SLSA PRG 280 1 15 464
Port and Buildings Ferry post Suez. Photographer unknown, photograph source P11220.002
Fromelles No man's land July 1916. Photographer unknown, photograph source AWM E04030
Harefield House, 1st General Hospital and Auxiliary Hospital. Photographer P.E.F.Schuler, photograph source AWM P00162.033
HMAT 'Ulysses'. Photographer P.E.F. Schuler, photograph source AWM PS0154

Information Source
AWM P11220.002. Port and Buildings Ferry Post Suez. Photographer unknown, photographsourced from the Pictorial Collection of the Australian War Memorial
AWM E04030. Fromelles No man's land July 1916. Photographer unknown, photograph sourced from the Pictorial Collection of the Australian War Memorial
AWM P00162.033. Harefield House, 1st General Hospital and Auxilliary Hospital. Photographer unknown, photograph sourced from the Pictorial Collection of the Australian War Memorial
AWM PS0154. HMAT 'Ulysses'. Photographer P.E.F. Schuler, photograph sourced from the Pictorial Collection of the Australian War Memorial
NAA: B2455, Jones A W 1623
SLSA PRG 280 1 15 464. HMAT 'Geelong' leaving the outer harbour SA. Photographer unknown, photograph source State Libarary of South Australia Pictorial Collection
St Matthew's Honour Roll

'Corio' 32 Johnson Street, Guildford WA
Associated Images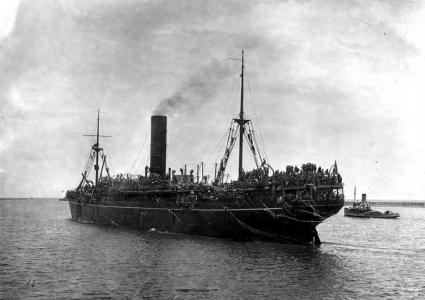 HMAT'Geelong' leaving outer harbour SA. Photographer unknown, photograph source SLSA PRG 280 1 15 464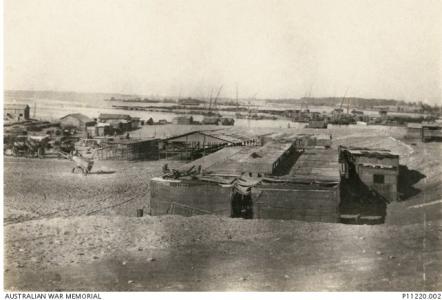 Port and buildings at Ferry Post, Suez. Photographer unknown, photograph source AWM P11220.002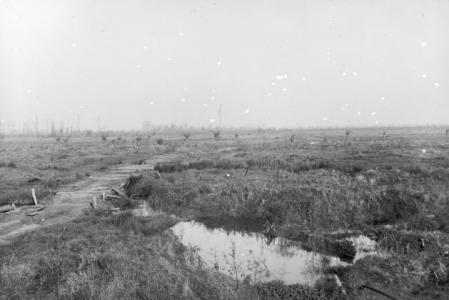 Fromelles- no man's land 1916. Photographer unknown, photograph source AWM E04030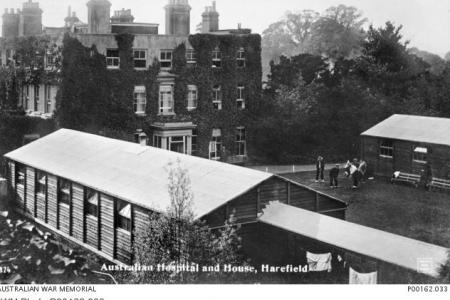 Harefield House and General Hospital No.1 and Auxilliary Hospital. Photographer unknown, photograph source AWM P00162.033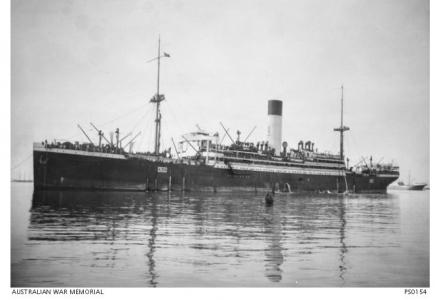 HMAT 'Ulysses'. Photographer P.E.F. Schuler, photograph sourced AWM PS0154