Anzac Profile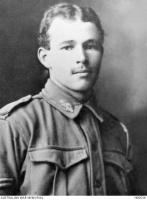 Educational Interest
Hester,
Lancelot Hallett Sweeting
Cpl. 51st Bn. SN 1881. KIA Mouquet Farm on the Somme, France 9.9.1916. Age 23 years
| | |
| --- | --- |
| Date Enlisted | 21/05/1915 |
| Service Number | SN 1881/Cpl |
| Age of Enlistment | 22 years 6 months |
| Place of Enlistment | Perth, WA |
| Place of Birth | Guildford, WA |
| Previous Military Experience | Cadets 1 ½ years |
| | |
| --- | --- |
| Occupation | Student - studied Agriculture in SA |
| Marital Status | Single |
| Religion | Church of England |
| School Attended | High School College Perth,WA. Roseworthy Agricultural College,SA |
| Address History | Father - Godfrey Hester, Queenslea Drive, Claremont, WA. Then Dalgarup Park, Bridgetown, WA |
Military History

To 2nd Reinforcements 28th Bn. Promoted to Corporal 1.7.1915. To 51st Bn. 22.7.1915.
Embarked per HMAT 'Anchises' A 68 for Egypt 2.9.1915
Roll Rank Provisional Cpl.
Roll Unit 3rd Reinf. 28th Infantry Bn. AIF.
Hester disembarked at Suez. He transferred to the 51st Bn. at Zietoun 3.3.1916. The 51st Bn. was raised in Egypt as part of the 'doubling' of AIF troops, the more experienced soldiers of the 11th Bn. were placed with the newly arrived recruits (AWM 51st Bn). Hester was taken on strength with his Bn. at Tel-el-Kebir 3.3.1916. He was appointed as L/Cpl 14.4.1916 at Serapeum. He entrained for Alexandria, joined the BEF and embarked for France 5.6.1916. Hester and his Bn. disembarked at Marseilles 12.6.1916. The 51st Bn. moved to the Front on the Somme within a fortnight, however, their first major battle was at Mouquet Farm in August-September.1916. Hester was promoted to Cpl. 10.7.1917. During the Battle at Mouquet Farm, Hester was reported as Missing in Action 9 .9.1916. Red Cross Files record his family's desperate letters trying to locate him and a report of him sighted fallen and shot in the stomach. (Red Cross Files). The Court of Enquiry held in France 23.4.1917, ruled Hester was KIA 9.9.1916. A Memorial Cross was erected for Hester on his grave R27 e, 57 D SE. His body was re- interred 16.11.1923. He was buried at Aveluy Wood Cemetery, Plot 1, Row L, Grave 1 ½ miles north of Albert France.
Final Rank 'D' Coy. Cpl. 51st Bn. 13th Infantry Brigade AIF.
Medical Condition Dec'd, KIA.
Awards and Medals, 1914-15 Star, British War Medal, Victory Medal.
Notes Hester was born at the Anglican Parsonage at Guildford in 28.10.1892, then the home of Rev Sweeting. (West Australian Newspaper 29.19.1892). The Hester family were associated with Guildford in the early years of the colony with R. Hester a Police Sgt. (Perth Gazette 8.6.1849.) Hester was a talented student and went on to study Agriculture before enlisting for service. Aveluy Woods cemetery is also known as the Lancashire Dump.
Photos HMAT 'Anchises'. Postcard source flotilla-australia.com
Mouquet Farm 1916. Photographer unknown, photograph source AWM E00005


Information Source
AWM Mouquet Farm 1916. Photographer unknown, photograph source AWM E00005
AWM Embarkation Rolls Lancelot Hallett Sweeting Hester
AWM Roll of Honour – Lancelot Hallett Sweeting Hester
AWM Red Cross Files Lancelot Hallett Sweeting Hester
NAA: B2455, Hester L.H.S. 1881
Perth Gazette
West Australian Newspaper


Queenslea Drive, Claremont. WA.
'Dalgurup Park' Bridgetown WA.
'Parsonage', James St. Guildford, WA.



Associated Images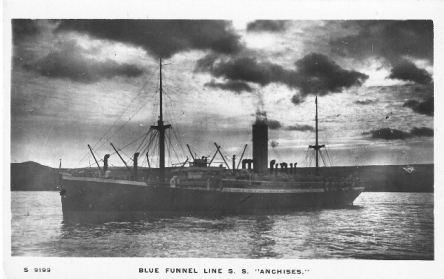 HMAT 'Anchises'. Postcard source flotilla-australia.com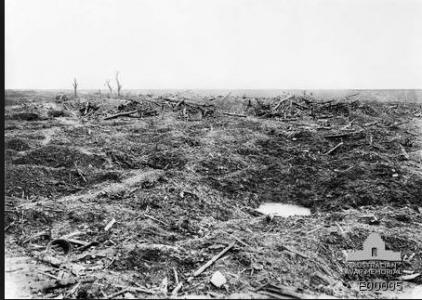 Mouquet Farm 1916. Photographer unknown, photograph source AWM E00005