Anzac Profile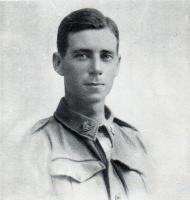 Anzac Walk Home

Educational Interest
Harper,
Wilfred Lukin
Trooper. 10th Light Horse Regt. SN 114. KIA Gallipoli 7.8.1915. Age 25 yrs.
Ford Street, 'Woodbridge', East Guildford (now Woodbridge).WA
| | |
| --- | --- |
| Date Enlisted | 05/10/1914 |
| Service Number | SN 114 |
| Age of Enlistment | 24 years 2 months |
| Place of Enlistment | Guildford, WA |
| Place of Birth | Guildford, WA |
| Previous Military Experience | Acting Corporal 5.10.1914 with 10th LH |
| | |
| --- | --- |
| Occupation | Farmer |
| Marital Status | Single |
| Religion | Church of England |
| School Attended | Guildford Grammar School |
| Address History | 'Woodbridge' Guildford, WA. NOK - Mother, Mrs F. Harper - Woodbridge House, Woodbridge, WA. Then to Mount Street, Perth, WA |
| Cause of Death or Invalided | |
Military History

Harper was appointed A/Cpl on enlistment 15.10.1914 and was promoted to Acting Quarter Master Sergeant (QSM) 16.11.1914.
Embarked Fremantle per HMAT 'Mashobra' for Alexandria 8.1.1915.
Roll Rank Trooper.
Roll Unit 3rd Light Horse Bde., 10th Light Horse Regiment, 'A' Squadron .
Harper disembarked in Egypt 8.3.1915. He reverted to rank on disembarkation as he is referred to as private and Trooper hereafter in his records. After a brief period of training, he and other Light Horsemen agreed to fight as infantry reinforcements as a dismounted regiment. He entrained to Alexandria, joined the MEF and embarked for Gallipoli 16.5.1915 with 'A' Squadron 10th Regiment 3rd LH Brigade. He disembarked at Gallipoli 20.5.1915. This Regt. was selected to take part in the 3rd and 4th wave of the attack on the Nek. Harper was reported missing in action 7.8.1915. At the Court of Enquiry held on 9.8.1915, Harper was deemed KIA at Walker's Ridge, Gallipoli Peninsula on 7.8.1915. Whilst records stated both Harper brother (Wilfred and Gresley) were reported buried where they fell; this was challenged in a letter by their sister Clara Robinson (nee Harper). Many of those killed could not be identified or were not buried until another 4 years later by the War Graves Commission. Today Harper is commemorated at the Lone Pine Memorial, Gallipoli Peninsula, Cannakkale Province, Turkey.
Final Rank Trooper/ Private, 3rd Light Horse Bde., 10th Light Hose Regiment. 'A' Squadron. AIF.
Medical Condition Dec'd, KIA.
Awards and Medals 1914-1915 Star, British War Medal, Victory Medal.
Notes Wilfred and his brother Gresley were both killed in action at Walker's Ridge in the charge on The Nek. Their heroic dash to enemy trenches formed part of the story line of the Peter Weir film 'Gallipoli' (1981). 'Woodbridge' the family home, is now run by the National Trust of Australia (WA).
Mr Catton Grasby named to new types of wheat after Wilfred and Gresley Harper to perpetuate their names. Grasby was brought out to WA by Charles Harper, father of these two soldiers (West Australian Newspaper 8.11.19128 p20)
Photos Tpr. Wilfred Lukin Harper 1914. Photograph donor J. Hamersley, photograph source SGHS PH2000-185
Tpr. Wilfred Harper. Photograph source AWM P07183.002
Harpers and Lukins. Photographer unknown, photograph sourced and reproduced courtesy P. Sullivan
SS 'Mashobra'. Photographer unknown, photograph source Naval Collection AWM P10509.023.001
Lone Pine Memorial. Photographer unknown, photograph source AWM P02768.007


Information Source
AWM P07183.002. Tpr. Wilfred Harper. Photograph sourced from the Pictorial Collection of the Australian War Memorial https://www.awm.gov.au/collection/P07183.002
AWM P10509.023.001. SS 'Mashobra'. Photographer unknown, photograph source Naval Collection from the Australian War Memorial
AWM P02768.007. Lone Pine Memorial. Photographer unknown, photograph sourced from the Pictorial Collection of the Australian War Memorial
AWM Embarkation- Wilfred Lukin Harper
AWM Roll of Honour- Wilfred Lukin
Guildford War Memorial WM
NAA: B2455, Harper W L
SGHS 2000-185. Tpr. Wilfred Lukin Harper 1914. Photograph donor J. Hamersley, photograph sourced from the Pictorial Collection of the Swan Guildford Historical Society
Sullivan, P. Harpers and Lukins. Photographer unknown, photograph sourced and reproduced courtesy P. Sullivan.
St Matthew's Honour Roll
St Matthew's Fallen
West Australian Newspaper
Wise, H. and Co. Western Australian Post Office Directories. SLWA

'Woodbridge', York Rd.(now off Ford Street, Woodbridge. WA.)
Associated Images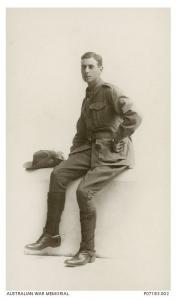 Tpr. Wilfred Lukin Harper. Photo source AWM P0718.002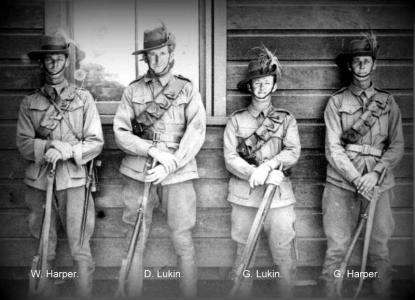 Harpers & Lukins. Photograph reproduced with permission of P. Sullivan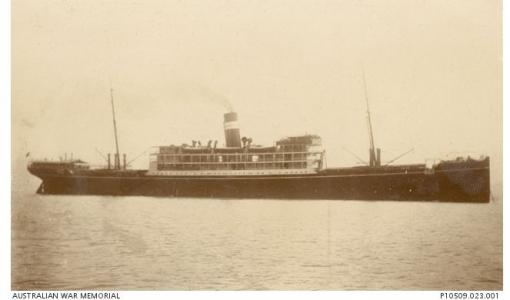 SS 'Mashobra'. Photographer unknown, photograph source Naval Collection AWM P10509.023.001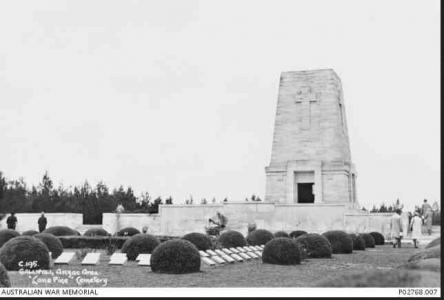 Lone Pine Memorial. Photographer unknown, photograph source AWM P02768.007