Anzac Profile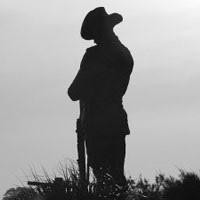 Educational Interest
Crawford,
Allan Robert
Gunner. Artillery. SN 33503. Returned 24.8.1918. Invalided
| | |
| --- | --- |
| Date Enlisted | 21/10/1916 |
| Service Number | SN 33503 |
| Age of Enlistment | 18 years 10 months |
| Place of Enlistment | Perth, WA |
| Place of Birth | Brookton, WA |
| Previous Military Experience | 25th Light Horse 12 months |
| | |
| --- | --- |
| Occupation | Bank Clerk |
| Marital Status | Single |
| Religion | Methodist |
| School Attended | Guildford Grammar School |
| Address History | Father - Robert Crawford, 'Milroy', Brookton, WA |
| Cause of Death or Invalided | |
Military History

Crawford enlisted with the Artillery and was placed in Machine Gun Section 2.11.1916. He was transferred to Maribyrnong 18.1.1917 and allocated to the 25th Field Artillery Brigade 28.2.1917.
Embarked Melbourne per HMAT 'Shropshire' A9 for England 18.9.1917.
Roll Rank Gunner.
Roll Unit 11th Reinforcement 25th Field Artillery Brigade.
Crawford disembarked at Plymouth, UK with the 25th Reinforcement of the 25th Field Artillery Brigade 19.7.1917. He marched in to Larkhill 19.7.1917. After a brief period of intensive training, he proceeded overseas to France 11.9.1917. Crawford was transferred to 1st Field Artillery Brigade 19.10.1917. His Brigade fought on the Western Front at Passchendaele, Hazebrouck, Amiens and at the Hindenburg Line (Digger History). Crawford was wounded in action at Passchendaele with gunshot wounds to his head, left arm and buttock 21.10.1917. He was admitted to Abbeville hospital then invalided to England per Hospital Ship 'Warilda' 27.10.1917. He disembarked in England and was admitted to the General War Hospital at Oxford, 31.10.1917. On discharge he was deemed fit for active service and returned to France, joining the 11th Field Artillery Brigade 19.10.1917. Crawford was wounded (2nd time) with a gunshot wound to head 9.4.1918. The 5th Army Field Ambulance transferred him to the 3rd Casualty Clearing Station, then to the 5th General Hospital at Boulogne, whilst awaiting transfer to England. Crawford embarked for England and was admitted to Middlesex War Hospital, Clacton on Sea, Dartford 25.4.1918. He was discharged from Hospital 30.6.1918 and invalided back to Australia.
Embarked England per HS D14 'Kanowna' 30.4.1918.
Returned/Disembarked Fremantle 24.8.1918.
Discharged 9.9.1918.
Final Rank Gunner.
Medical Condition Invalided with pleurisy and gunshot wound to head
Awards and Medals British War Medal, Victory Medal.
Photo Officers and NCOs 1914. Guildford Grammar School Archives

Information Source
Guildford Grammar School Honour Roll
Guildford Grammar School Archives
NAA: B2455, Crawford A R
Australian War Memorial Embarkation Roll – Allan Robert Crawford
http://www.diggerhistory.info/pages-conflicts-periods/ww1/1aif/artillery.htm)

'Milroy', Brookton, WA.