Anzac Profile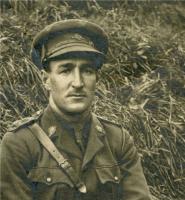 Anzac Walk Home

Educational Interest
Compton,
George Spencer
Lieutenant. 28th Battalion. 7th Brigade. SN (W237774) Returned 20.5.1918. Invalided.
1 Helena Street, Guildford, WA (Childhood Home)
| | |
| --- | --- |
| Date Enlisted | 09/08/1915 |
| Service Number | SN /Rank W237774/ Lieutenant |
| Age of Enlistment | 24 years |
| Place of Enlistment | Geraldton, WA |
| Place of Birth | Southern Cross, WA |
| Previous Military Experience | NK |
| | |
| --- | --- |
| Occupation | Metallurgist |
| Marital Status | Married |
| Religion | Church of England |
| School Attended | Guildford State School, Coolgardie State School |
| Address History | 1 Helena Street, Guildford, WA (childhood home). Wife - Eliza Jane Compton, 117 Cambridge Street, West Leederville. Then 176 Subiaco Road. Work address - Ida Hoe Gold Mine Laverton |
Military History

Embarked Fremantle per HMAT A38 'Ulysses' for Egypt 1.4.1916.
Roll Rank 2nd Lieutenant.
Roll Unit 10th Reinforcement 28th Infantry Battalion.
Compton disembarked with his Battalion at Suez and was involved in brief 4 weeks of training. He transferred to Artillery reinforcements14.1.1916, then back to the 28th Bn. 1.2.1916. He embarked at Alexandria with the BEF and sailed for France 20.5.1916. Compton disembarked with his Bn. at Marseilles 26.5.2016 and was taken on strength with the 28th Bn. 13.6.1916 at the front 23.6.1916 . Compton was wounded in action at Messines as a Signaller 24.6.1916 (reported Bendigo Advertiser 17.8.1916). He received a a GSW to his Left forearm fracturing both bones. He was transferred to the Canadian Casualty Clearing Station, then to Boulogne Stationary Hospital and transferred to UK. (Launceston Examiner 21.7.1916) (Sunday Times 27.8.1916) He was admitted to the 3rd London General Hospital 18.11.1916 (Daily News 8.1.1917) and Waandsworth Hospital. Compton was invalided for 3 months with this injury and discharged 4.9.1916. He was promoted to 2nd Lieutenant from Sergeant (West Australian Newspaper 28.10.1916) rejoined his unit and returned to the Front in France 19.1.1917. Compton was wounded in action a second time as 2nd Lieutenant in France 3.5.1917. This wound was of a minor nature and he returned to duty after a few days. Compton developed Trench Fever and was hospitalised at the 28th Casualty Clearing Station. He retuned to his Bn. which was moved to the Broodeseinde Ridge area. Here he was seriously wounded in action a 3rd time and received a compound leg fracture 6.10.1917 (Sydney Morning Herald 24.5.1917). He was promoted to Lieutenant 18.3.1918 and invalided home to Australia per 'Dunbar Castle'.
Embarked UK per HS 'Dunbar Castle' 8.4.1918.
Returned/Disembarked 20.5.1918.
Discharged/ Appointment terminated 15.7.1918.
Final Rank Lieutenant. 28th Battalion. Australian Imperial Force.
Medical Condition Invalided.
Awards and Medals British War Medal, Victory Medal.
Notes Comptons service records are detailed the on ANN on the Australian War Memorial web site. He was taken to the third London General Hospital at Wandsworth for treatment and discharge.
The National Australian Archives contain his information of WW1 and WW2 in one folder marked
Photo Lieut. G. S. Compton 1917. Photographer unknown, photograph reproduced with permission of P. Mitchell
George Spencer and Betty Compton 1915 . Photgrapher unknown, photograph reproduced with permission of P. Mitchell
Cptn. E.A. Compton & Lieut. G. S. Compton. Photograph source Western Mail 28.8.1916
HMAT 'Ulysses'. Photographer P.E.F. Schuler, photograph sourced AWM PS0154
Messines, showing winter trenches 1917. Photographer unknown, photograph source AWM E0128

Information Source
AWM PS0154. HMAT 'Ulysses'. Photographer P.E.F. Schuler, photograph sourced from the Pictorial Collection of th Australin War Memorial
AWM E0128. Messines, showing winter trenches 1917. Photographer unknown, photograph sourced from the Pictorial Collection of the Australian War Memorial
Australian War Memorial Embarkation Roll- George Spencer Compton
Bendigo Advertiser
Daily News
Guildford Primary School Honour Roll
Mitchell P. Photographs/P ostcards of george Spencer Compton, sourced and reproduced with permission of P. Mitchell
NAA: B2455, Compton G S
Sunday Times Perth
West Australian Newspaper
Western Mail
Wise, H. and Co. Western Australian Post Office Directories. SLWA

117 Cambridge St, West Leederville, WA. (Wife)
1 Helena St, Guildford, WA. (Childhood Home)
Associated Images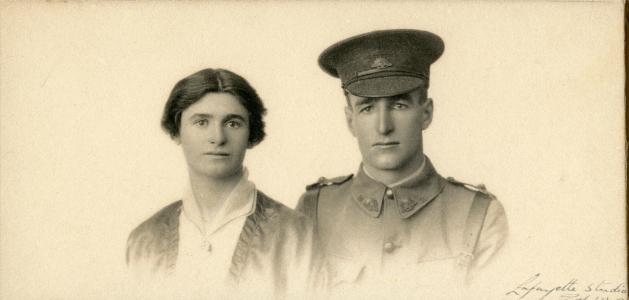 George Spencer and Betty Compton 1915 . Photgrapher unknown, photograph reproduced with permission of P. Mitchell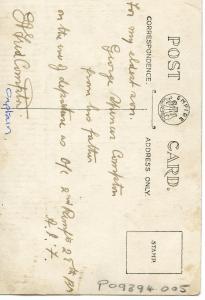 Rear of Postcard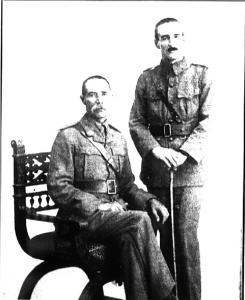 Cptn. E.A. Compton & Lieut. G. S. Compton. Photograph source Western Mail 28.8.1916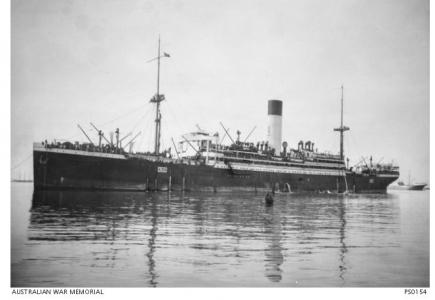 HMAT 'Ulysses'. Photographer P.E.F. Schuler, photograph sourced AWM PS0154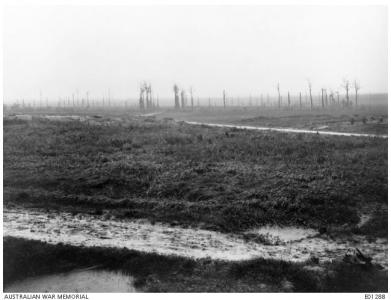 Messines, showing winter trenches 1917. Photographer unknown, photograph source AWM E0128