Anzac Profile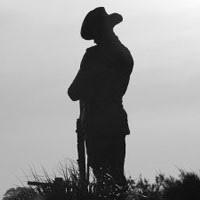 Evett,
Horace William James Gordon
Private. 51st Bn AIF.SN 832. Returned 7.11.1918. Invalided.
| | |
| --- | --- |
| Date Enlisted | 11/01/1916 |
| Service Number | SN 832 |
| Age of Enlistment | 20 years 5 months |
| Place of Enlistment | Perth, WA |
| Place of Birth | Perth, WA |
| Previous Military Experience | . 89 A and still serving at enlistment |
| | |
| --- | --- |
| Occupation | Farrier |
| Marital Status | Single |
| Religion | Church of England |
| School Attended | Guildford Grammar School |
| Address History | Father - Holmesdale Road, West Midland, WA |
Military History

Embarked Fremantle per HMAT ' Suevic' A29 for UK 6.6.1916.
Roll Rank Private.
Roll Unit 44th Bn. AIF.
Evett was hospitalised at sea and removed to hospital at Cape Town 25.6.1916. Re embarked per 'Baramba' A37 for the UK 29.7.1916. Evett disembarked at Plymouth 25.8.1916. He marched in to 11th Training Bn. No.13 Camp at Perham Downs, Durrington 15.9.1916. He marched out to Larkhill 6.2.1917. He was fined for failing to appear at a parade at Durrington 10.4.1917. He was hospitalized at Fargo Hospital Perham Downs 30.6.1917 and discharged to duty 10.8.1917. Evett proceeded overseas to France 4.3.1918 and was transferred to the 51st Bn. 9.3.1918. The 51st Bn. as part of the 4th Division, moved to defend positions around Dernancourt on the River Ancre in early March, it then assisted repulse a large German attack in April and launched an important counter attack 5.4.1918.(AWM 51st Bn). Evett was wounded in field in France, with a GSW to his head 25.4.1918. He was transferred by the 25th Field Ambulance to the 1st Australian Auxiliary Hospital at Rouen. Here he was stabilized and transferred by HS 'St David' to invalided to Birmingham, UK. He was admitted to Stourbridge Hospital with a severe bullet wound to the scalp. He was discharged from hospital and marched out to Hurdcott then in to Weymouth. He was listed for early return to Australia, invalided with a Bullet wound to the head 6.7.1918.
Embarked for Australia per HMAT 'Rasnic' D23 23.9.1918.
Returned/Disembarked 7.11.1918.
Discharged wounded 30.5.1919.
Final Rank Private.
Medical Condition Invalided with head wound.
Awards and Medals British War Medal, Victory Medal.
Information Source
Guildford Grammar School Honour Roll
NAA: B2455, Evett H W J
AWM Embarkation Roll- Horace William James Gordon Evett

Holmesdale Road, West Midland. WA.