Anzac Profile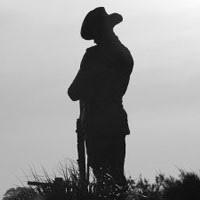 Educational Interest
Emms,
Bernard Lewis (known as Lewis Bernard)
Emms, Bernard Lewis, (known as Lewis Bernard.) Pte. D Coy. 44th Battalionn. SN 768. KIA France, 28.1.1917. Age 25 years
Kalamunda Road, Maida Vale/Guildford, WA
| | |
| --- | --- |
| Date Enlisted | 17/01/1916 |
| Service Number | SN 768 |
| Age of Enlistment | 24 years 6 months |
| Place of Enlistment | Perth, WA |
| Place of Birth | Halsworth, England |
| Previous Military Experience | Nil |
| | |
| --- | --- |
| Occupation | Farmhand/ accountant |
| Marital Status | Single |
| Religion | Church of England |
| School Attended | NK |
| Address History | c/- Brother - Percy Emms, Kalamunda Road, Maida Vale, near Guildford, WA. NOK Wife - Elsie Emms, parents deceased, one other brother Herbert in Norwich, UK |
Military History

Embarked Fremantle per 'Suevec' A26 for UK 6.6.1916.
Roll Rank Private.
Roll Unit with 44th Battalion' D' Coy. AIF.
Emms disembarked at Plymouth 21.7.1916. He marched in to Larkhill. Emms was admitted to the Military Hospital at Fargo, Larkhill with influenza/ tonsillitis 15.11.1916. He was discharged when fit to serve, rejoined his unit and transferred to the 11th Training Bn. at Larkhill. Emms proceeded overseas to France via Southampton with his Bn. 25.11.1916. He was taken on strength with the 44th Bn. in France and moved into the trenches on the Somme 10.1 1916, relieving the 42nd Bn. (AWM4 War Diary 44th Bn.) Between 6-8.30pm the 44th Bn. was subject to intense enemy bombardment and suffered16 casualties, 3 KIA and 13 wounded. (AWM4 War Diary 44th Bn.) Emms was KIA 28.1.1917 France.( Reported West Australian Newspaper 27.2.1917) He was buried Cite Bon Jean Military Cemetery, Armentieres, Lille, Nord Pas de Calais, France. DGRE 14261. Plot 4, Row D, Grave 14.
Final Rank Private 44th Australian Infantry Bn 'D' Coy. AIF.
Medical Condition, Dec'd KIA 28.1.1918.
Note His wife was left in difficult circumstances with 5 young children in Maida Vale. WA. His brother in Norwich England received his memorial scroll and his war medals. AWM Enlistments record his name as Bernard Louie Emms.
Awards and Medals British War Medal, Victory Medal.

Information Source
West Australian Newspaper
NAA: B2455, Emms B L
AWM Embarkation Rolls- Bernard Lewis Emms
AWM Roll of Honour- Bernard Lewis Emms
AWM4 23/61/4 - January 1917. (War Diary, 44th Battalion 28.1.1917 p3)
Wise, H. and Co. Western Australian Post Office Directories. SLWA

Kalamunda Road, Maida Vale /Guildford. WA.